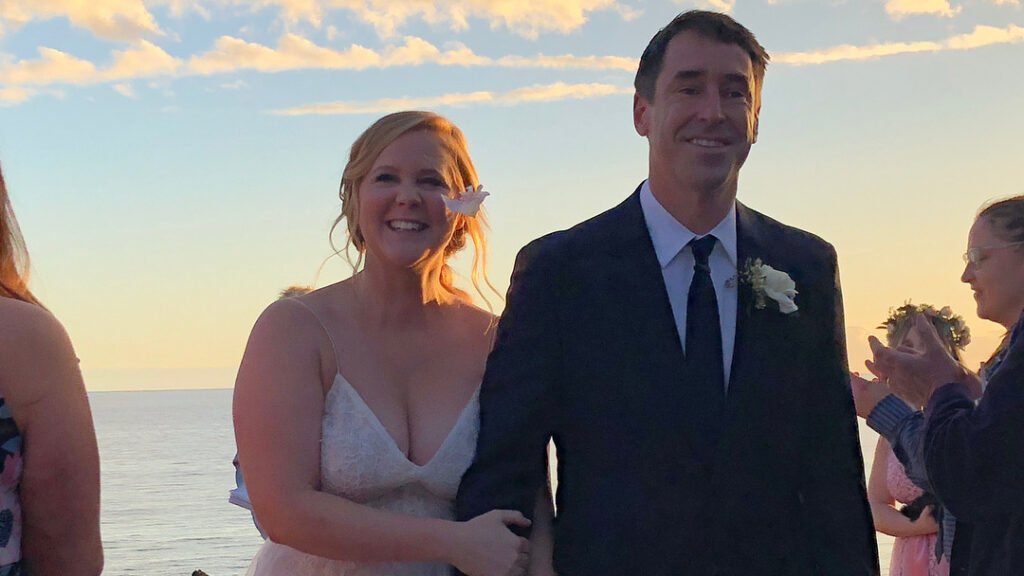 Actress Amy Schumer invited her wedding guests by sending out text messages informing them about their nuptials – just days before she and actor Chris Fischer walked down the aisle. "Most of the guests found out the wedding was happening from a text Amy Schumer sent. It was, 'Hey, this is happening. If you can make it, great. If not, no worries'," said an insider, reports usmagazine.com.
Amy Schumer is said to have been quite concerned about the weather on her big day but had nothing to fear because the conditions were "beautiful".
The source said: "It was supposed to be a crappy day, but it ended up being beautiful." The "Characters" star John Early appeared dressed in drag as his character Vicky to conduct the matrimonial vows, and he put in a "touching" performance.
The insider added: "It was very sweet, touching and, of course, funny. Everyone was having a good time. It was very laid-back – just how Chris and Amy wanted it."
Later on in the night of the wedding that took place earlier this month, she changed into a jumper and trousers and blasted out some songs with her sister and bridesmaid Kim Caramele. As well as inviting her guests at short notice, Schumer also tried on just one wedding dress before her nuptials.