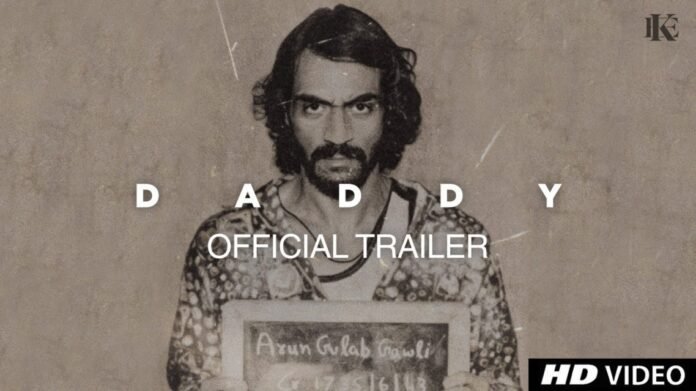 Daddy Movie Official Trailer: Arjun Rampal plays the lead and he is badass in this new avatar. The Daddy trailer depicts their lifestyle and also reflects back on an older Mumbai. Arjun Rampal dons the Gandhi cap and earns the support of the masses who become fondly called as 'Daddy' by his followers.
He plays the man who chose to neither step back nor run away from India.The trailer is very gripping and fast-paced. With gunshots in the background, the trailer captures the ordeal of the workers who are drawn to the Underworld.
Watch Daddy Movie Official Trailer HD

Tags: Daddy Movie Official Trailer, Daddy Movie Trailer, Daddy Official Trailer, Watch Daddy Movie online Trailer, Arjun Rampal, Aishwarya Rajesh, Daddy Movie Trailer Review.