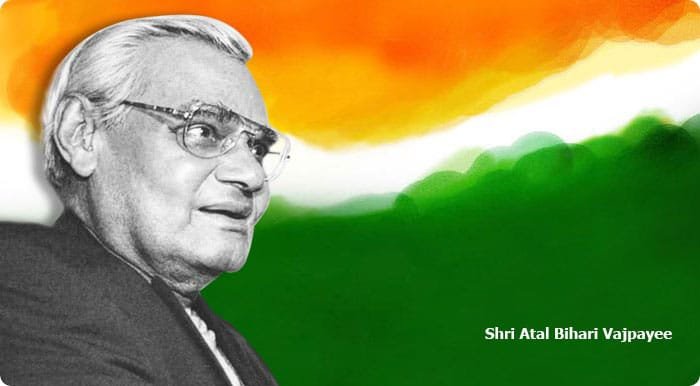 Atal Bihari Vajpayee Biopic: On the occasion of former Prime Minister Atal Bihari Vajpayee's 93rd birthday on Monday, a biopic titled "Yugpurush Atal" was announced here. Produced by Rajeev Dhamija, Amit Joshi, and Ranjeet Sharma under the Spectrum Movies banner, the film has been written by Basant Kumar and will be directed by Mayank P. Srivastava.
"We are making this biopic on Vajpayeeji's family's consent. We are constantly in touch with his family members. His niece Mala Tiwari has helped us in executing this project," Srivastava said.The makers will soon start casting for the project.Veteran composer Bappi Lahiri has created a song for "Yugpurush Atal".
"I wish good luck to the makers for this biopic. I have made a song for Bharat Ratna Atal Bihari Vajpayeeji. This song is made from a poem that he wrote earlier," Lahiri, who is currently in the US, said in a video.
Born in the family of a humble school teacher on December 25, 1924, in the erstwhile princely state of Gwalior in Madhya Pradesh, Atal Bihari Vajpayee served as Prime Minister from March 19, 1998, to May 22, 2004, and for a short period in 1996.