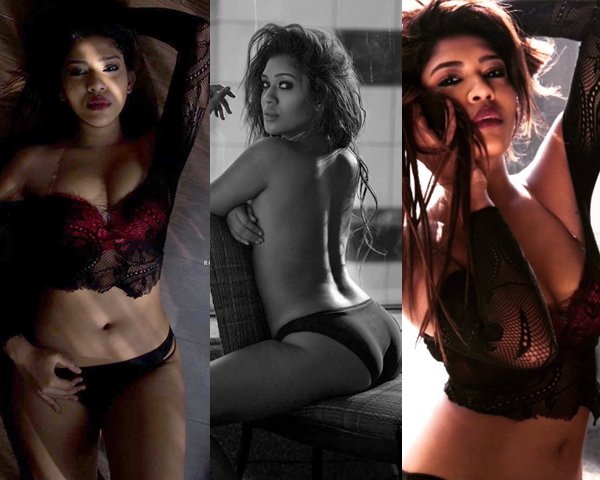 The MTV famous adult reality shows Splitsvilla 10 contestant Hritu Zee who is paired opposite MR.India Akash Choudhary is going bold and topless for her new Photoshoot 2107. Yes, The model com singer com actress Hritu Zee recently posted her bold photos on Instagram with comments.
The photoshoot is clicked by conceptual photographer Rohan Tulpule and Hritu Zee has spoken about body-shaming in her series of photographs. In one of her hot photos, she posted a tagline called "So! For this one!! ?????Again I know I'll get a lot of criticism but I'm prepared!!. Learning from criticism allows us to improve.
Almost every critique gives us a tool to more effectively create the tomorrow we visualize. Criticism opens us up to new perspectives and ideas that we may not have considered. Whenever someone challenges you, they help expand your thinking. So my haters!!! Keep going ?? I'm Bold And Fearless!!".
While we all know earlier Hritu zee claimed that Priyank Sharma was madly in Vikas Gupta and shot for a series of semi-nude photos. Now, from the latest episodes, Divya Aggarwal is way too much pissed off on Priyank Sharma and announced that she is breaking up with him. Divya also claims that she had a genuine relationship but her co-contestant Hritu claims that 'Priyanak-Divya' was always fake like other Contestants.