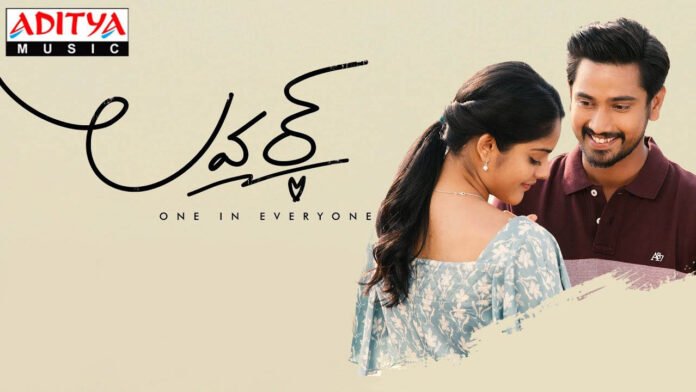 Lover 2018 Movie featuring Raj Tarun and Riddhi Kumar in the lead roles has received mixed reviews and average ratings from the audience. As its title suggests, Lover is a romance drama with a good dose of comedy. Annish Krishna has written the script for the movie, which has been produced by Dil Raju under his banner Sri Venkateswara Creations (SVC). The Lover movie has received a U/A certificate from the censor board and its runtime is 2.10 hour. Check LOVER Telugu Movie Review and Rating Below:
Lover Telugu Movie Review and Rating
Release date: July 20, 2018
southcolors.in Rating: 3/5
Starring: Raj Tarun, Riddhi Kumar
Director: Anish Krishna
Producers: Harshith Reddy
Music Director: Ankit Tiwari
Cinematographer: Sameer Reddy
Editor: Prawin Pudi
Lover Movie story:
Raj (Raj Tarun) is a customised motor-bike builder and he believes in his own way of doing things. He falls in love with a Malayali nurse (Riddhi Kumar) and it is love at fight sight for him. Love blossoms between the two. But she lands in a problem with a goon (Ajay). How Raj risks his own life to rescue her forms the crux of the story.
LOVER Telugu Movie Review:
Lover deals with a routine story and has hardly anything fresh to offer. The first half is all about the hero's introduction and he develops a love for the heroine. Here Twist before the interval sets the momentum for the story, but the second half is predictable. The director tries to engage the viewers with comedy and other commercial ingredients, say audience.
Lover Movie Cast Performances:
Raj Tarun has done his best and his comedy timing, action, and dialogue dictions are the highlights of Lover. Riddhi Kumar looks cute and her chemistry with the hero will strike a chord with young viewers. Ajay, Rajeev Kanakala, and Subbaraju have also done great jobs, which are among the attractions of the film, say the viewers.
Lover Movie 2018 Technical Fort:
The Lover Telugu movie has decent production values. Ankit Tiwari's Tanishk Bagchi and Rishi Rich's composed songs and background score, Sameer Reddy's beautiful picturization, action choreography, dialogues and beautiful locales are the attractions on the technical front, add the audience.
Lover 2018 Movie Verdict:
On the whole, Lover is surely a better film when compared to Raj Tharun's previous duds. The Lover movie has amazing songs and a decent first half. But the second half gets jittery and is ended in a hurry. If you are okay with the routine plot and do not mind the simple proceedings, you can give the film a shot which ends as a passable affair this weekend.