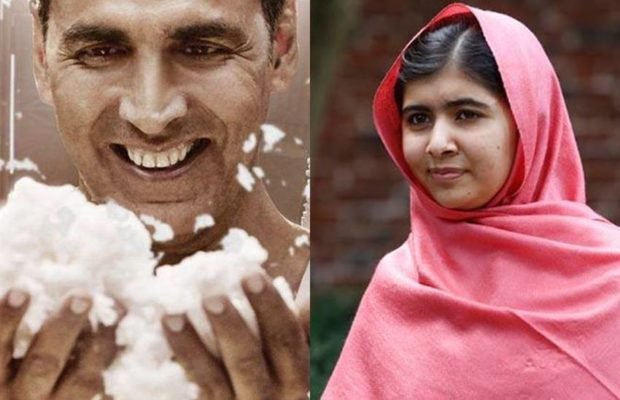 The Pakistani activist for female education and the youngest Nobel Prize laureate Malala Yousafzai had expressed her solidarity with the message of menstrual hygiene in R. Balkis latest directorial PadMan. Makers of PadMan To Arrange Special Screening of Film For Malala Yousafzai says the director.
"What can I say about Malala coming forward to support our film? We are blessed and honoured. It is voices like her which would carry our message in 'PadMan' forward. The Menstruation must not be swept under the carpet anymore. And we need powerful voices like Malala's to carry the message forward," said Balki. He revealed plans of showing the film to Malala saying, "We are definitely showing it to her at the earliest, as soon as the logistics are worked out."
For Balki, PadMan, which is about the man who invented an economical sanitary pad, is a leap into the unknown that he was initially reluctant to take. "Firstly, this is a story of a real-life character Arunachalam Muruganantham. The fact that he really exists initially daunted me.
"I don't like making films about people who exist specially those who are alive, as this puts tremendous pressure on the filmmaker to replicate the real person without offence to anyone, I would rather go into lives that I conceive specially for cinema rather than a life that pre-exists," said the director.
But then something made Balki change his mind. "I decided to make an exception this time. I decided to do 'PadMan' because the story of the man who thought of making the sanitary pad affordable to the middle class really inspired me. When Twinkle Khanna came to me with the idea, I was hooked," he said.