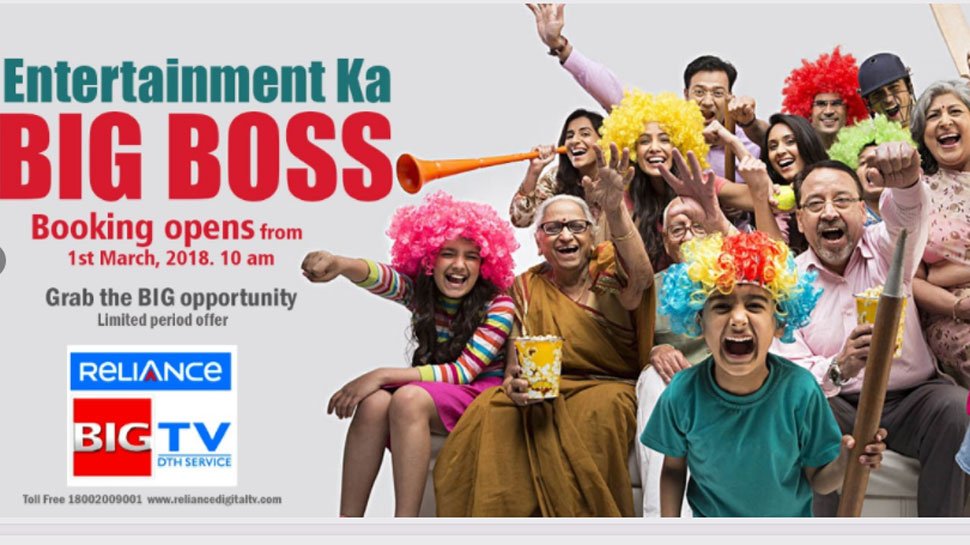 The Reliance Big TV Offers Indians free of cost access to an extensive range of HD-quality entertainment channels. The company is set to roll digital entertainment with an HD HEVC set-top box free of cost, effectively.
"Reliance Big TV is going to mark the beginning of a new dawn in the way Indians have been accessing entertainment on their TV sets," Director of Reliance Big TV, Vijender Singh, said in a statement.
"Starting from today (Wednesday), entertainment comes effectively free of cost, with the latest offer by Reliance Big TV. Now every Indian household can enjoy high-quality home entertainment and students can have free of cost access to education content with latest HD HEVC set Top box."
The Reliance Big TV latest offer provides a plethora of pay channels free for one year including HD channels and up to 500 FTA channels free of cost for five years. This is in line with Prime Minister Narendra Modi's vision of digital India, the company said.