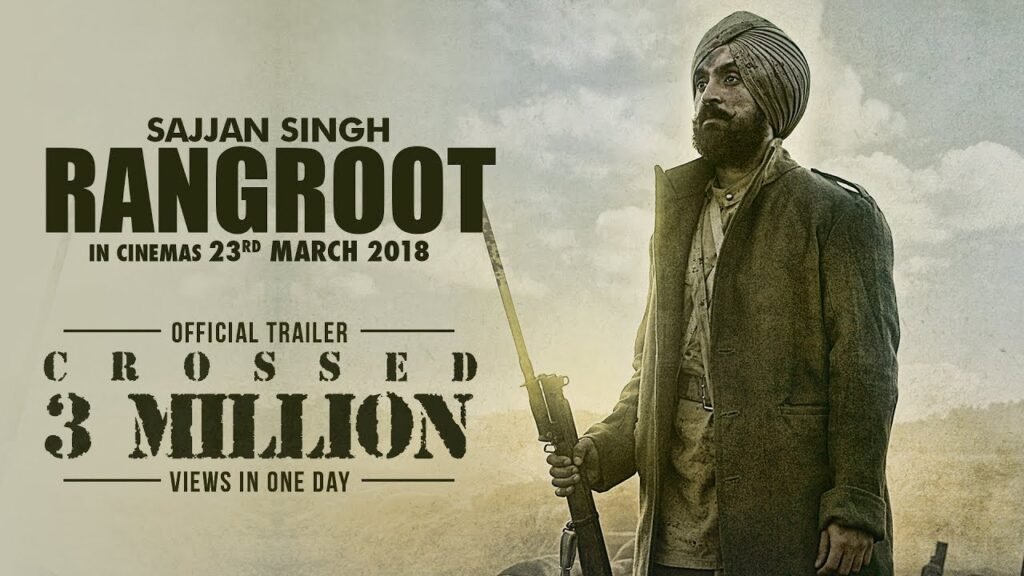 Diljit Dosanjh's Sajjan Singh Rangroot Official Trailer has been released. The movie is based on the World War One, and the Sajjan Singh Rangroot trailer is a brutal and beautiful tribute to the courage of the Indian soldiers during the time. The movie is directed by Pankaj Batra and is about the Maharaja Sir Sajjan Singh, who was a British Army Soldier, and the first Maharaja of Ratlam State, who ruled it from 1893 to 1947.
Rangroot is set in Germany during the war and will chronicle his experiences with other men of the infantry. The movie is made in the regional language, Punjabi, but looks to have a broader appeal for the audiences. The movie has been a dream project for the Singer turned Actor, and if the trailer is any indication, he is going to make a very big impact on the audiences.
The Sajjan Singh Rangroot trailer also asks the important questions about the cost of the sacrifice made by the Sikh soldiers on the German soil, and how the trauma of war can never leave a person. Batra has chosen some very beautiful shots, like a train movie through the fields, or the sunshine coming onto the bloody battlefield.
Watch Sajjan Singh Rangroot Official Trailer 
Rangroot is something that has been seldom done before in Indian cinema, an unabashed War movie, with a central hero who is known in the History. This could be another step forward for the Punjabi cinema as well as another direction for the actor that will surely win him acclaim.