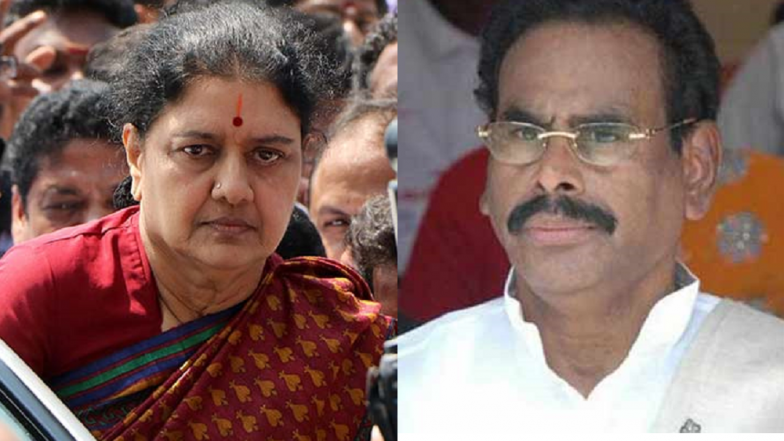 Natarajan Passes Away: Beleaguered AIADMK chief Sasikala's husband Natarajan Maruthappa died at a hospital in Chennai in the wee hours of Tuesday i.e 20th March 2018. He was 74. He breathed his last at around 1.35 am due to a severe chest infection. He had been admitted to the Gleneagles Global Hospital in Chennai and he had been placed on a ventilator. As his condition became critical, friends and family gathered at the hospital on Saturday evening.
An official release issued by Shanmuga Priyan, a chief operating officer of Gleneagles Global Health City read, "It is with profound grief and sorrow that we announce the sad demise of Natarajan Maruthappa at 1.35 AM today."
Natarajan had been on a transplant waitlist since April 2017 and underwent a combined liver and kidney transplant surgery in October 2017. Sasikala, currently lodged in the central prison in Bengaluru, is likely to attend the last rites of Natarajan.
VK Sasikala was married to Natarajan Maruthappa, a former government public relations officer for 33 years. He was the first to have introduced Sasikala to former Tamil Nadu Chief Minister J Jayalalithaa.