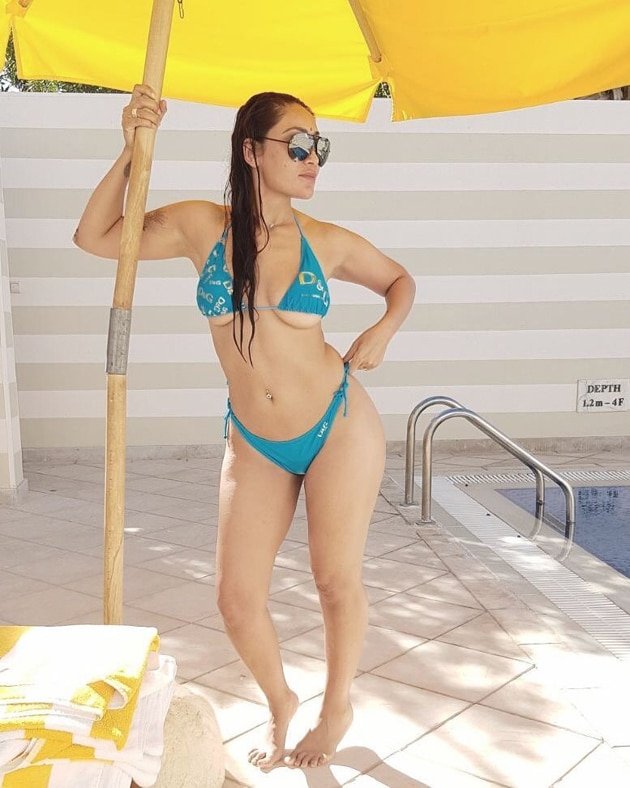 Mother Sofia Hayat is back to what she is known for doing best. British Asian model Sofia Hayat who got married to Romanian interior designer Vlad Stanescu in London's Royal Battersea Park recently is finally off on her delayed honeymoon. Sofia Hayat, who created an uproar by turning into a nun, has been posting series of pictures on Instagram where she can be seen sharing some romantic moments with her husband Vlad.
Sofia recently she shared her hot and bold pic on Instagram and captioned it, "The sun is the source of the earth of energy..praise the Sun God." Coming on the pic, British-Indian actress Sofia is seen wearing two piece bikini. Well, Sofia has surely turned up the heat a little more this New Year.
On her Instagram account, Former Bigg Boss contestant Sofia Hayat stated that the couple was so busy due to professional commitments that they had no time for their honeymoon. They have finally taken time and headed to Egypt for their honeymoon.