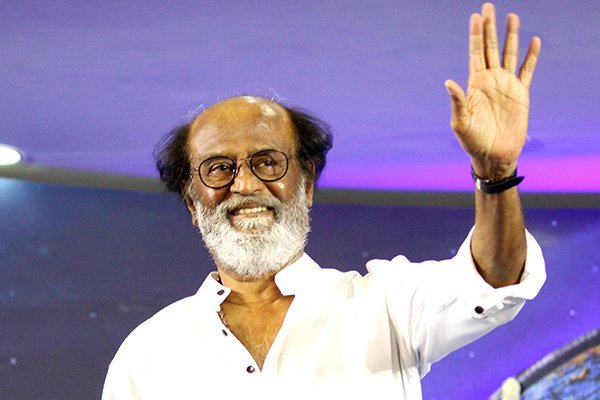 Rajinikanth Political Entry: Superstar Rajinikanth has been in plans to make his entry into Tamil Nadu politics from some time. Though he expressed that he would serve the people, he never clarified that he would make his political entry. Speaking about this, Superstar Rajinikanth said "I am making my entry into politics to serve the people and save the democracy. I am not here to earn money or come into power. Forming a government is quite tough in the current situations. Politics turned quite murky these days and I would love to serve the poor. I was warned by many close aides of Jayalalithaa about my political entry. Will announce things soon". Rajini's fans have been left in delight with the big announcement.
He further added, "About Lok Sabha polls, I will decide then. I am not here for money or fame, you have already given that to me a thousand times over. I am not enamored by position or post. At 45, I didn't have that, at 68 will I get that? Will I not be a madman then? Am I not deserving of being called a spiritual?"
Addressing his fans, the superstar said, "I cannot do this on my own, this is like taking the pearl from the sea, God's grace, people's love, respect and cooperation and support, all these are needed to achieve this. I fully believe I will get God's grace and people's support." "If I don't act now, I will feel guilty that I didn't act. I want to change the entire political system. We need politics devoid of caste and religion. We need 'spiritual' politics."
"The politics in the state has become rotten. Democracy has become rotten. All other states are laughing at us after everything that has happened over the last one year. It's time for a change in politics. It's time for a truthful, transparent political party. That is my desire and no one can stand in my way. To start and contest an election with a new party is going to be difficult but the love and support of my Tamil people will prove my decision right," says Rajinikanth at the Raghavendra Mandapam.
Will take a call closer to Lok Sabha polls on whether to contest in that or not. I am not entering politics for post or position. If I wanted it, I would have got it in 1996 itself. The system has to change. Democracy has been corrupted and needs to be cleansed. Villupuram fans say that they will help get more people and involved. Will not criticize politicians or anyone else and will work according to Rajini's announcement.
Rajinikanth Political Entry LIVE Speech