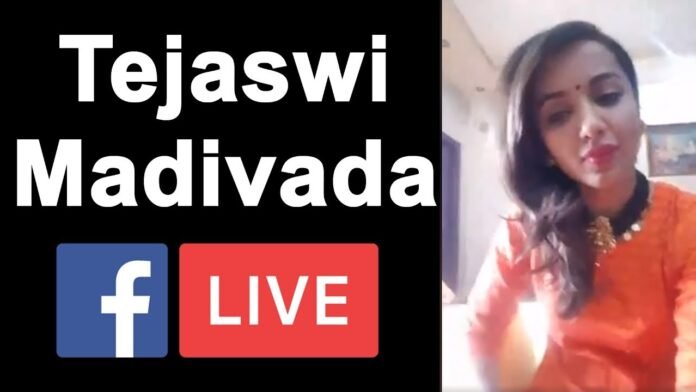 Tejaswi Madivada Facebook Live Chat: Right from the Bigg Boss season 2 kick-started has been taking several turns and increasing vibes day-by-day with the new formulae and new implementations. Though there was a talk from Industry Insiders that the 'season 2' is not successful as much as 'season 1' still the makers are trying to perform something in a different way.
At a time when Bigg Boss 2 Telugu Reality Show is being criticized and praised for many reasons, the reality show has given a new twist. The ex-contestants will be getting another chance to prove themselves. Votings will be held to bring back one ex-contestant with highest votes into the 'Bigg Boss' house again.
Actress Tejaswi Madivada, who has been recently eliminated has had a conversation with her Facebook fans and she was seen appealing to them to vote for her after watching the today's episode.
Tejaswi Madivada Facebook Live after Elimination From Bigg Boss 2 Telugu
The question is whether Tejaswi Madivada will be able to re-enter in the Bigg Boss 2 telugu House (or) not?