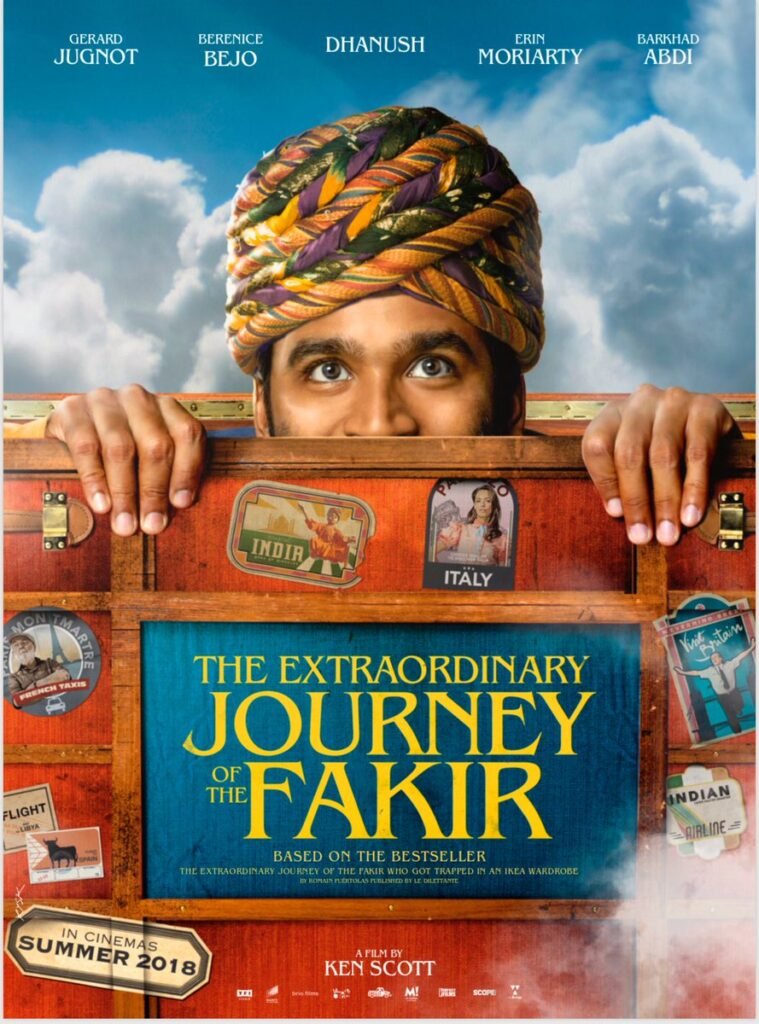 The Hollywood Actor Dhanush, who has shared a poster and teaser of his Hollywood debut "The Extraordinary Journey of the Fakir", says it has indeed been a journey extraordinaire. Based on a bestseller book "The Extraordinary Journey of the Fakir Who Got Trapped in an Ikea Wardrobe", the film is an English-French comedy-drama directed by Ken Scott.
Dhanush shared the first poster f the film on his official Twitter handle. In the poster, he is seen wearing a colorful Rajasthani headgear. "Here is the teaser poster of 'The Extraordinary Journey of the Fakir'. My first English film. It's been an extraordinary journey indeed. Hope you guys like it," tweeted Dhanush, a popular name in the south Indian film industry.
The movie also features French actress Berenice Bejo, Somalian-American actor Barkhad Abdi and American actress Erin Moriarty. In director Scott's words, the film is a story of a young India who comes from Mumbai. "He knows nothing else but his neighborhood."
The Extraordinary Journey Of The Fakir Teaser
According to Scott, working with actors from different cultural background was inspirational. Sharing his experience in a video, Scott said: "I fell in love with the project. Working with Dhanush and other actors from so many different cultures was truly inspiring. We shot in different countries — India, Italy, France, Libya. "We wanted to impact these different countries to the main character. Very simply what I tried to do is to get the best out of each actor to find the right balance of drama and comedy."
In the film, Dhanush is playing a Mumbai man named Ajatashatru Lavash Patel. "Something in the story makes the movie look like a fable, so we wanted 'Fakir' to be very entertaining and adventurous," Scott added.
Talking about his first Hollywood project, Dhanush told IANS, "It's God's grace that I landed this offer. Although I have been offered three Hollywood projects, the script of this one really convinced me to sign it. It's a very strong role. I play a character called Ajatashatru, a street magician. I believe what you spread out comes back seeking you. It's such a positive film and it's all about spreading positivity." The Extraordinary Journey Of The Fakir releases on May 30, 2018.