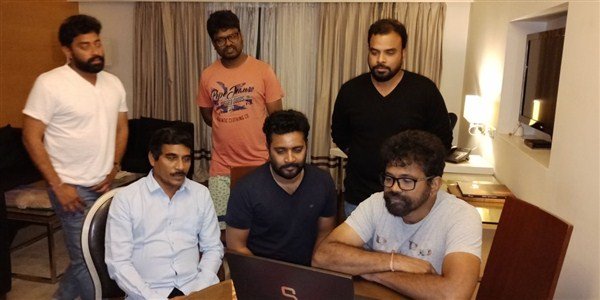 U Kathe Hero Movie motion poster was launched by the sensational director Sukumar Garu on 28 January. He was impressed with the motion poster and the storyline for being a different and breathtaking fresh concept. He congratulated entire cast and crew and appreciated the effort kept in making this film. This is also the first Telugu film to be shot with 8K Helium camera.
U Kathe Hero Movie Story and direction by kovera. Music by Satya Mahaveer (Surya vs Surya fame). DOP by Rakesh Goud. Screenplay by Madhu. Kovera creations Smt. Naaganika Presents Producer – Vijayalakshmi Konda Written and Director – Kovera
Artists Hero – Kovera Heroine – Himanshi Katragadda Tanikella Bharani 'Subhalekha' Sudhakar Raghava (jabardast) Naagi (jabardast) Rohini Sandhya Swapna Rao Lahari (Malli Raava fame) Dorababu Koya Kishore.
U Kathe Hero Movie Motion Poster