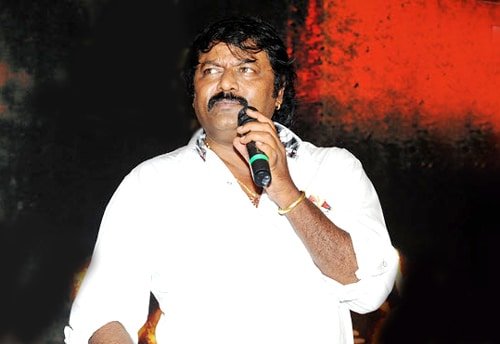 Vangaveeti Mohana Ranga Biopic Web Series: Actor GV Sudhakar Naidu is going to make Vangaveeti Ranga Biopic Web series. He attended Ranga's 29th Death Anniversary, garlanded Ranga's statue and paid tributes in Vijayawada. He is said to Media making Vangaveeti Mohana Ranga Biopic web series of 150 to 170 episodes. Vangaveeti Mohana Ranga's son & YCP leader Vangaveeti Radha speaking to media in this regard told to do service to the poor, following the principles & ideology of Ranga.
GV Sudhakar Naidu said he is ready with Ranga's life history which can't be presented in 2 1/2 hours and hence he is doing a web series and He said that Late Dasari Narayana Rao Garu asked him to make a Ranga biopic, but he thought that it is tough to make his biopic in the form of a film so he dropped the idea.
He said that he will make the web series on par with 'Baahubali' He clarified that never intends to provocate Kamma or Kapu. It is to be remembered that GV Sudhakar Naidu showered praises on Pawan that he has a great character and he will always support him. He warned the people who are trying to defame Pawan Kalyan. Considering these developments, political analysts opine that GV will join Jana Sena Party soon.