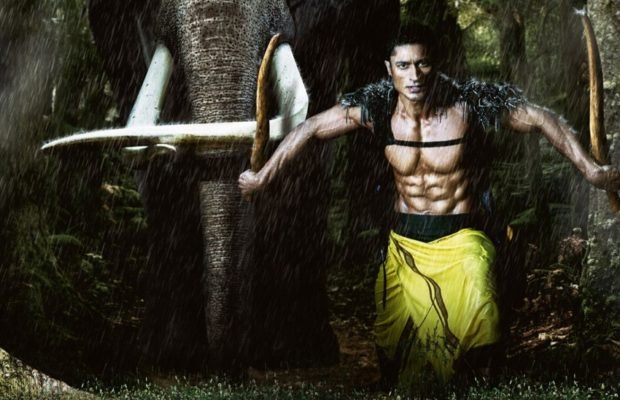 A Promo of 'Junglee' in which Vidyut Jammwal is found seeking the blessings of Lord Elephant has become a talking point. The Dhoti-clad Actor who stood so close to the giant creature does the salutation with utmost ease. Not a surprise, This lanky actor enjoys huge fan base despite being known mostly for his negative roles.
Junglee is definitely a movie to look forward to. It explores the beautiful relationship between humans and elephants. This video shows the film's lead, Vidyut Jammwal, seeking blessings from Lord Ganesha. He pays respect to his co-star – Bhola, the mighty tusker, and what a sight it is!
'Junglee' helmed by Chuck Russell, who earlier directed Hollywood films such as 'The Mask', 'Eraser' and 'The Scorpion King', is an action-adventure. The film is about the bond shared between a Man and Elephants. Expect breath-taking stunts from Vidyut Jammwal in the project. He would be fighting against an international poachers racket this time. Dussehra 2018 release!
Watch Vidyut Jammwal Pays Tribute to Lord Elephant