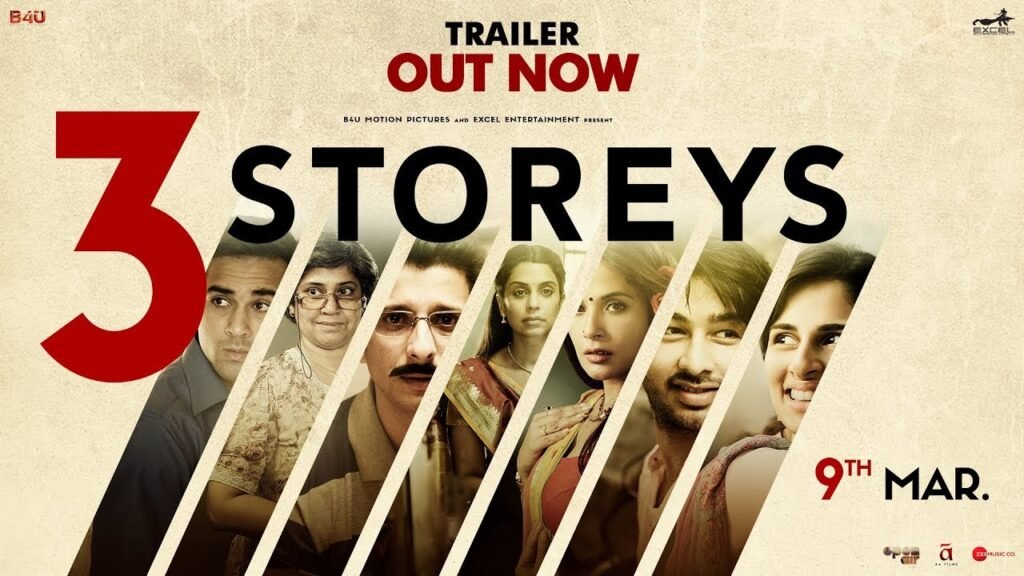 Watch 3 Storeys Official Trailer Released out, Pulkit Samrat and Richa Chadda's upcoming film Directed by Arjun Mukherjee, the 3 Storeys film appears to be a thriller that has three different story-lines woven together. The 3 Storeys trailer introduces us to a motley of characters who live in a Mumbai chawl. It tells us that Richa Chadda plays the role of a $exy siren, who can make any man swoon.
Pulkit Samrat and Renuka Shahane's characters have a matchbox full of diamonds and clearly many other secrets that only people who buy the tickets of 3 Storeys will find out. Sharman Joshi and Masumeh Makhija's characters are still living in the shadow of their past relationship and newcomers Ayesha Ahmed and Ankit Rathi's characters are all set for an inter-religion marriage which their family members are against.
The two-minute-long 3 Storeys Official trailer packs drama and suspense and makes the film appear gritty and intriguing.