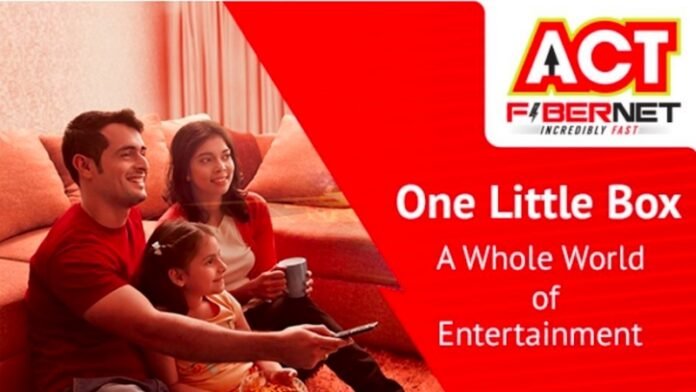 The ACT which is famous for its broadband services in the country is planning to launch ACTTV+ new device which works just like Amazon Fire TV Stick. It is a streaming device which can help you access the digital content at minimal cost. The ISP had earlier provided a complimentary access to some of the local streaming services to its broadband customers and it is now expanding.
The report from Telecom Talk reported that ACT is already running the trials for its announced media streaming stick with a handful of its customers in Chennai, Hyderabad, and Bengaluru. The report further adds that the company is also inviting its customers to be a part of this trial program. It will be an Android-based device, possibly a box going by the included marketing photo, and will work either with HDMI or USB.
The ACT Fibernet had partnered with other local content providers which include HOOQ, Hungama, ALTBalaji, Yupp TV, and Fastfilmz to offer its customers with a free trial and access to these apps at discounted rates. Most of these services should come onboard for the ACTTV+, which should also feature other apps available easily for Android-based streaming boxes. This might be a huge blow to the Amazon Fire TV Stick.
With the introduction of ACTTV+, there is a tough competition for Amazon Fire Stick and Google Chromecast. This is a limited competition for a brand which is well known for the ISP and we can rely on the device as there will be some form of service as well. So, most of the people might actually end up buying this device instead of Chromecast and Amazon Fire TV Stick. Amazon did not make a dedicated Prime Video support for Chromecast, which is the reason why there's a huge demand for Amazon Fire Stick in the market.