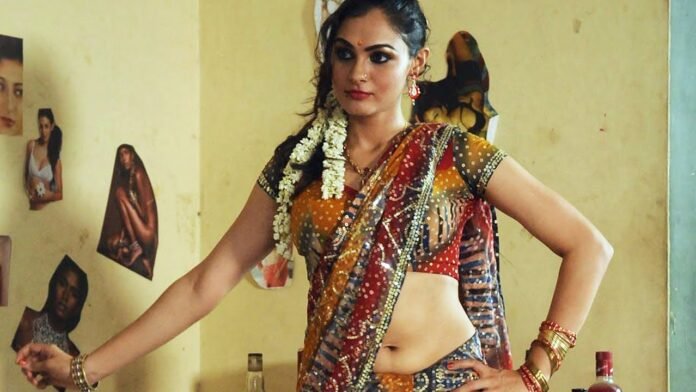 Singer and actress Andrea Jeremiah said she can do a nude scene and still be more relevant than the heroines who say no to kissing scenes but are totally okay with objectifying themselves. Andrea Jeremiah was addressing a gathering at a Women's Day event in Jeppiar Engineering College, Chennai.
In her speech, she spoke about many issues related to women in the industry. She said she wants to do strong roles and wants filmmakers to write such roles for women. She asserted that she is not against looking hot but made it clear that "women can look hot, sexy, wear revealing clothes" and "act" as well at the same time.
"I can do a scene where I am naked and it will have lot more relevance than women (heroines) who say I will not do kissing scenes but are ultimately objectifying themselves on screen." "So, write roles for me and don't ask me to come on screen and jiggle my butt and wear revealing clothes and be happy with that.
I am not going to be happy with that," Andrea Jeremiah said as the crowd cheered. When a person pointed at the changing trend in Bollywood where women are doing more bold roles and getting well received, Andrea shot back by asking "how did they all start off?"
"This is my concern. Even a Deepika Padukone… she had to do a film with Shah Rukh Khan, she has to do a film with Ranbir Kapoor to become a Deepika Padukone. Nayanthara has to do films with Vijay, Ajith, Suriya, Rajini and then she becomes Nayanthara. Why can't an Andrea just do good and strong roles and become an Andrea? Why does the worth of an actress have to be determined by her co-stars? [sic]"
Speaking from the experience of her own movie, she said though Taramani received such good appreciation from all quarters, she did not sign a single movie after that. She believes that an actress in a Vijay film who dances just dances in three songs will get better offers if the movie turns out to be a hit.