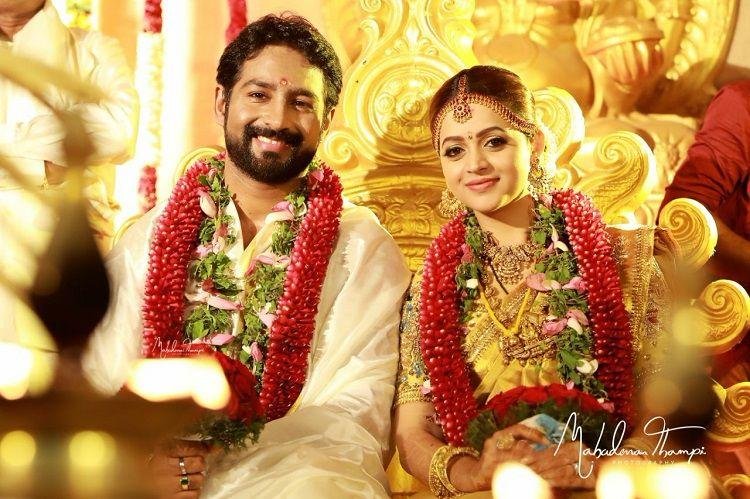 After a five-year courtship, The popular Malayalam actress Bhavana Married Kannada film producer Naveen, at a temple here on Monday. The wedding was attended by only close relatives and friends of the couple. The ceremonies were conducted as per Kerala Hindu traditions. Over 100 police officers were posted to restrict intrusion by fans.
After the simple ceremony, the two drove to an auditorium where a feast was arranged. Later in the evening, a special reception would be held for the couple's friends from the south Indian film industry. The couple got engaged in 2017.
Born as Karthika Menon, Bhavana took her screen name about 15 years ago when she made her debut. The 31-year-old actress is hugely popular in the south Indian film circuit. She is best known for films like "Nammal", "Daivanamathil", "Chronic Bachelor".