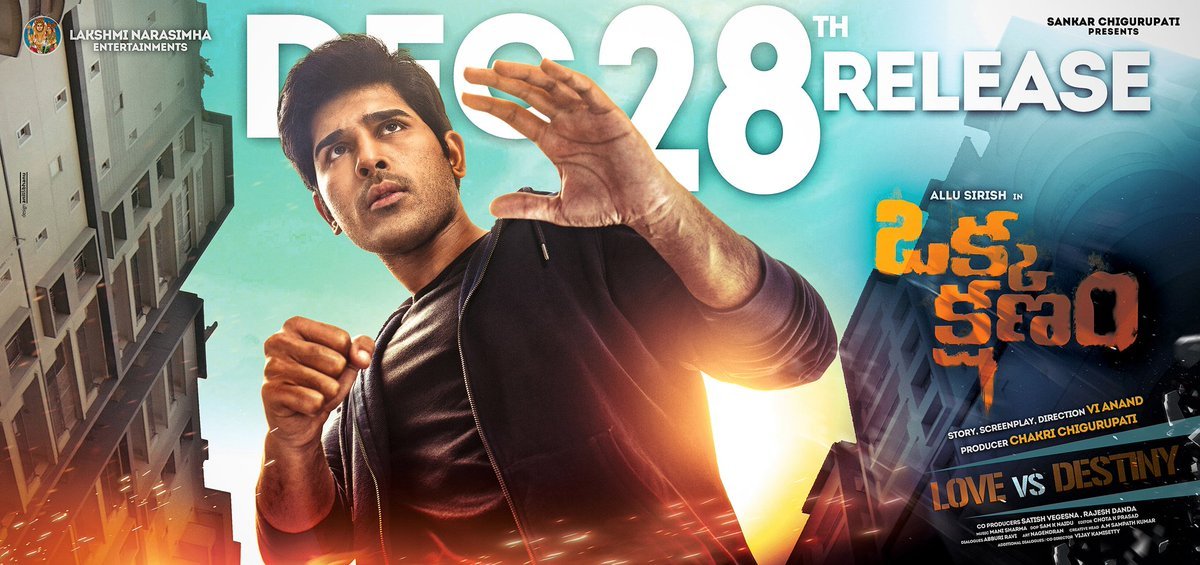 Recently, the rumor that Allu Sirish's upcoming venture Okka Kshanam Movie is a copied one went viral on the internet. Some people cooked up the stories that Okka Kshanam Movie story is copied from a Korean movie Parallel Life. The recently released trailer for the movie impressed the audience but created speculations regarding the story. Also, rumors broke out that story of 2 Memiddaram is also inspired by Okka Kshanan.
However, lead actor Allu Sirish broke the ice on this issue. "After this allegation has come up, I've downloaded Parallel Life and watched it. Then I went smiling as there are no comparisons between that film and our Okka Kshanam. Of course, tens of films do come on reincarnation concept, but all of them won't be the same right? Anyway, our film is releasing on 28th, if you think that it is a copy of Parallel Life, then you can question me" said Sirish.
The shooting of the last song is recently completed. The entire movie unit is now busy with the promotional events. Allu Sirish also stated that they are planning a grand pre-release function soon. Director VI Anand also requested the audience not to believe in such baseless rumors and revealed that Okka Kshanam has a different concept. Allu Sirish also stated that the hero of 2 Memiddaram is his friend and wished him success.