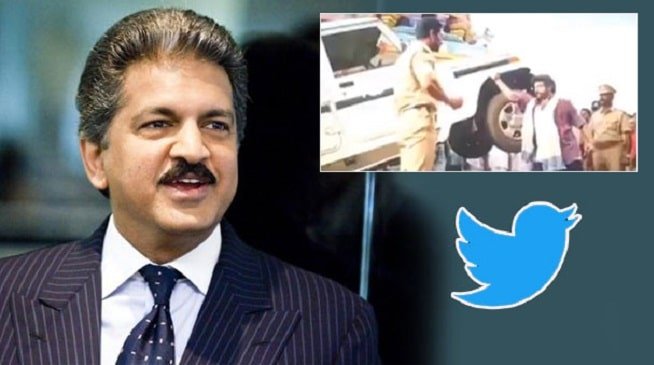 Nandamuri Balakrishna is known for Just Balayya Things and his mass action stunts always give enough fodder for the trollers. Many of his fight sequences have become comedy pieces on Youtube. Now One of the action episodes in Jai Simha movie is also attracting national-level attention. In the film, Nandamuri Balakrishna is seen lifting a stationed Bolero with a single hand challenging the villain opposite him.
This particular scene is now going viral among the audience and trending in social media, even drew the attention of Anand Mahindra, the Chairman of Mahindra Group. Anand got stunned when one Telugu guy sent him a video clip of "Jai Simha" that has Balakrishna lifting Mahindra Bolero vehicle with a single hand.
Anand Mahindra Tweet on Balakrishna's Jai Simha Scene
Haha. Now all our service workshops won't need any hydraulic lifts anymore to do Bolero check-ups!! https://t.co/WiS6hcpT2h

— anand mahindra (@anandmahindra) January 16, 2018
He funnily replied that the service workshops of Mahindra no longer require any hydraulic lifts for doing Bolero checkups if they follow NBK's style. The humorous reply is now trending in social media with hundreds of retweets and likes in a short while. Usually, vehicle checkups and servicing are done using hydraulic lifts. But, Balakrishna's over-the-top stunt has defied that logic and became a talking point among the audience.