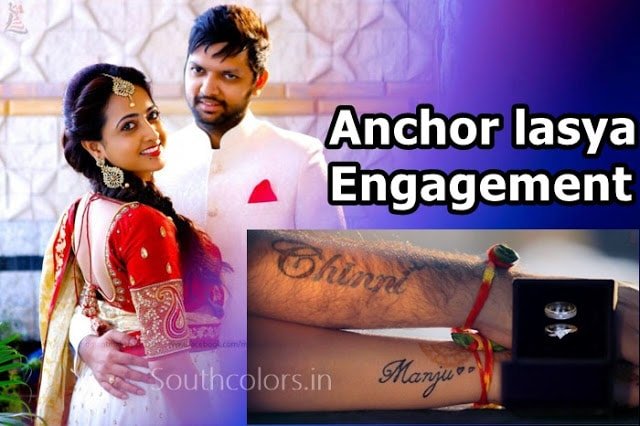 Anchor lasya Engagement Photos: The Telugu Popular TV anchor Lasya gets engaged with her soulmate Manjunath. After hosting a number of tv shows, events and film occasions, for some unknown reasons the Anchor lasya suddenly went behind the stage. Today she surprised everyone with her engagement news. The anchor lasya posted on social media pictures of herself where she is all dolled up. She also posted a pair of rings and captioned it,
"#Love is precious" and a "#engagement is an exciting step towards a marriage"…!!hopefully filled with #passion, #love, #happiness. #CelebrationOf<3" and "Getting Ready for a special day feels good Getting Engaged with my SoulMate… Feeling Excited." Apart from the pictures, there has been no official confirmation or couples photos that prove the engagement.
Meanwhile, on the work front, she is set to stage a comeback soon and is already starring in a movie titled 'Raja Meeru Keka' from the makers of 'Guntur Talkies'. All her fans are waiting for her comeback.

Anchor lasya Engagement Photos

Tags: Anchor lasya Engagement with Manjunath, Anchor lasya husband images, Anchor lasya Engagement Images, Anchor lasya Wedding Images, lasya Engagement Gallery,  Anchor lasya & Manjunath Images, Anchor lasya Husband Manjunath.