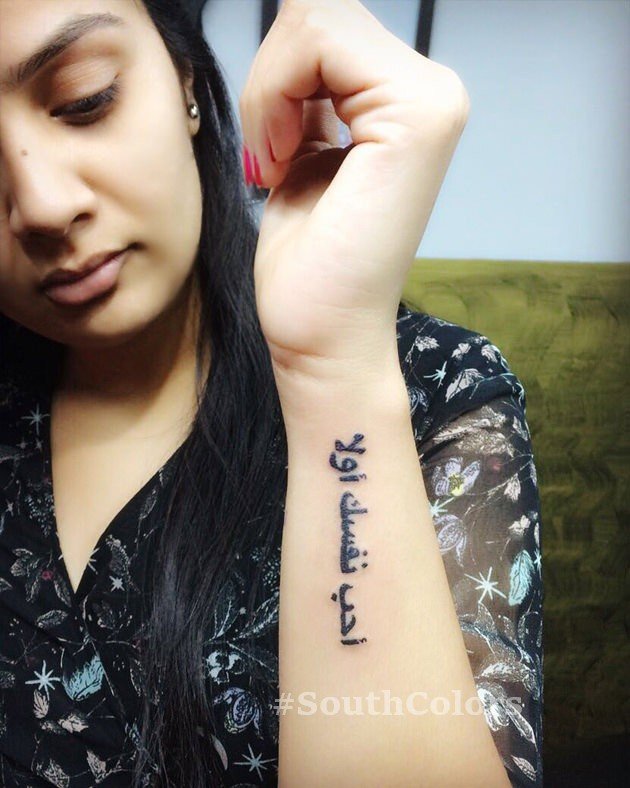 The craze for tattoos is growing every day. Especially the celebrities are trying to grab the audience attention with their tattoos. The latest to join the list is anchor cum actress Sree Mukhi's Arabic tattoo grabbed great attention on the social media and goes viral.
She is back in the news with her first tattoo on the back of her hand. She has inked in the Arabic language. Posting a picture of her tattoo, Sree Mukhi tweeted, on this Valentine's Day! Got inked! "Huba Nafsak Awla" in Arabic, which means "Love yourself first" I've been my favourite ever since I was born (bare with my filmy lines)" tweeted Sree Mukhi.
Actresses these days are having no limitations in getting tattooed these days. Actress Trisha, Taapsee, Nayanthara, Samantha, Anchor Anasuya are also on this list. Now, Sree Mukhi gave an entry into this club. She is proving that she is different from all others by claiming that she loves herself first.