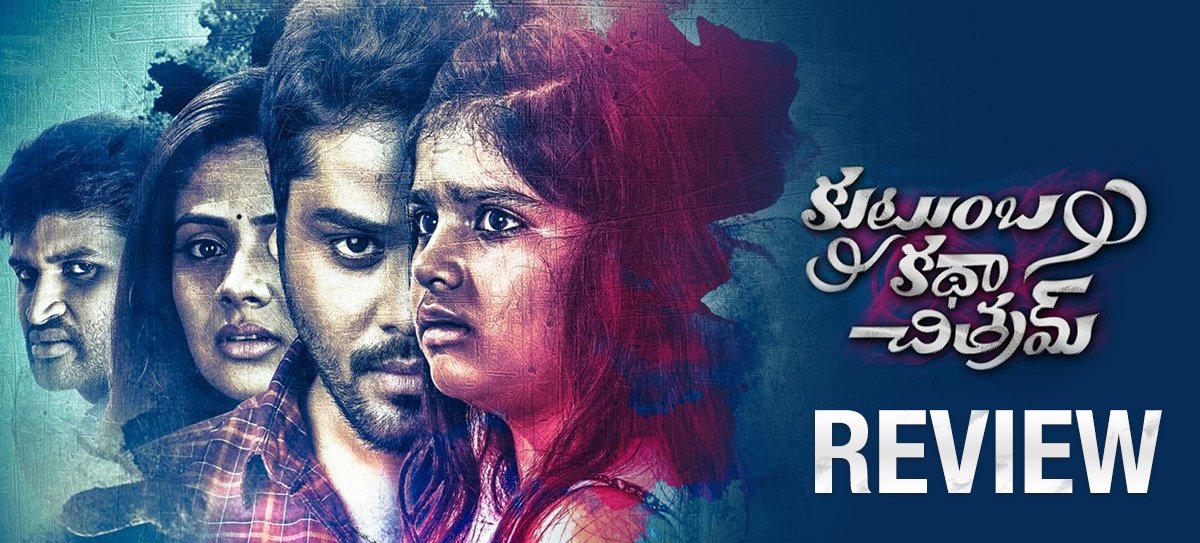 Kutumba Katha Chitram Telugu movie starring Nandu, Sreemukhi and Kamal Kamaraju in prominent roles. The Film is a romantic drama directed by V. S. Vasu. Kutumba Katha Chitram has created a decent buzz with its posters. The film has hit the screens December 15, 2017.
Starring: Nandu, Sreemukhi, Kamal Kamaraju
Story, Screenplay & Direction: V.S. Vasu
Producer: D. Bhaskar Yadav
Music Director: Sunil Kashyap
Cinematographer: Malhar Bhatt Joshi
Editor: Prawin Pudi
Kutumba Katha Chitram Movie Story:
Pallavi (Sreemukhi) and Charan (Nandu) are software couple who are drained at end of the day and have no interest or love for each other. They keep quarreling for petty things. It all gets worse over a period. After a heated argument, they decide to part ways. Will they ever reunite or do they get divorced? Curious enough? Go catch Kutumba Katha Chitram at your nearest theaters!
Kutumba Katha Chitram Movie Review:
Kutumba Katha Chitram is made to be an urban family drama showcasing contemporary problems faced by working couple in the day to day life. Director's presentation of how minor issues blown out of proportion and widening the gap between a couple. Sensitive handling is commendable. Director tries to keep it realistic with natural chemistry between husband and wife. However, lackluster narration and sluggish scenes get weary over a time.
Performances: Anchor Sreemukhi surprises with her subtle performance showcasing intense emotions contrast to her usual chirpy anchor image that she has. Nandu also impresses as a husband in a troubled relationship. Kamal Kamraju is also good as a philanderer.
Technically: Production values are decent. Cinematography by Joshi gives film natural feel. Sunil Kashyap's music is pretty average. Director Vasu should have taken better care of scripting.
Verdict: On the whole, Kutumba Katha Chitram Except for the novel message that is showcased through the realistic relationship between husband and wife, this film lacks proper execution and basic emotions and ends up as a disappointing watch this weekend. Watch for other options that are available this week.
Final Verdict: Kutumba Katha Chitram is an experimental film which goes wrong in every which way.