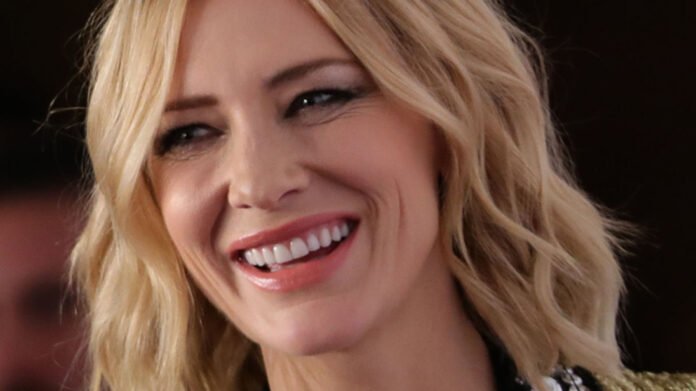 Actress Cate Blanchett will lead the of the 71st Cannes Film Festival jury. Filmmakers Ava DuVernay and Denis Villeneuve and actors Kristen Stewart and Lea Seydoux are also a part of it. The jury will include five men and four women from seven nationalities and five continents, reported variety.com. Also serving on the jury are Chinese actor Chang Chen, French director Robert Guediguian, Burundian singer Khadja Nin and Russian director Andrey Zvyagintsev.
          While some have criticised a relatively low number of women directors in official competition, Cannes artistic director Thierry Fremaux said that he has been conscious of the gender balance in the jury. "For the last four years, I've become much more concerned about the presence of women at the festival. I've been having discussions with intelligent women like Jessica Chastain and have listened to their advice about ways to improve certain things," he said.
"We've started paying more attention to the gender ratio on our selection committees, for instance. Right now, two out of the three committees have as many women as men," he added. Chastain was on last year's festival jury, which was headed by Pedro Almodovar.
"Blade Runner 2049" and "Arrival" director Villeneuve has had several films at the festival including "Sicario", while Stewart has appeared in Cannes selection including "Personal Shopper" and "Clouds of Sils Maria". Chen appeared in "Crouching Tiger, Hidden Dragon," "Happy Together" and "Forever Young". Activist filmmaker Guediguian won the Prix Louis Delluc for "Marius and Jeannette" in 1997.
Nin, whose music is a mix of pop, African and Afro-Cuban rhythms, was awarded the Prize for Feminine Action by the African Women's League, while Seydoux starred in "Blue is the Warmest Colour," which won the Palme d'Or in 2013. She also appeared in "Spectre" and "The Lobster." "Leviathan" director Zvyagintsev won the Cannes jury prize for "Loveless" in 2017. The Cannes Film Festival Jury will be held here from May 8 to 19.