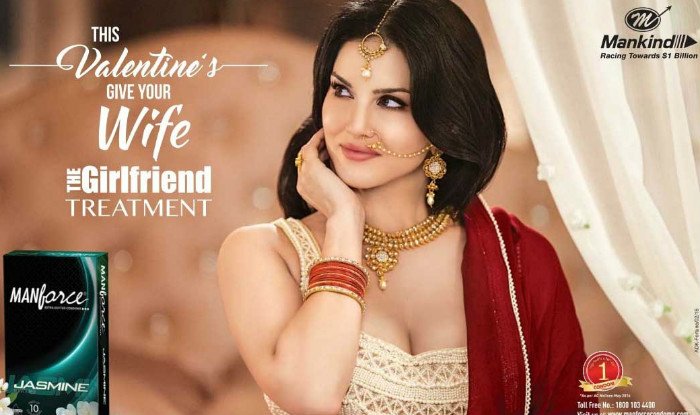 Government Bans Condom Ads on TV: A few days after the Advertising Standards Council of India (ASCI) proposed that all condom advertisements should be aired on television during late in the night only, the Information and Broadcasting (I&B) Ministry on Monday banned the broadcast of condom commercials between 6 am to 10 pm. The ministry took this decision after the ASCI received several complaints about the steamy condom ads, especially those featuring Bollywood actress Sunny Leone.
"It has been brought to the notice of the Ministry of Information and Broadcasting that some channels carry advertisements of condoms repeatedly which are alleged to be indecent especially for children," an advisory from the ministry said.
It said such advertisements may be telecast between 10 p.m. and 6 a.m. to avoid exposure of such material to children."Any failure will attract action as per provisions of the rules," said the advisory.The missive comes after the Advertising Standards Council of India (ASCI) requested the ministry earlier this month to take a call on such ads and their telecast timing.
In September, a condom ad featuring Bollywood Sunny Leone drew protests from a Surat-based group. The ad, which was displayed on hoardings across the city and carried a message in Gujarati "play but with love" was shared on social media by people. City-based group Hindu Yuva Vahini staged a protest at one of the locations where the hoarding was displayed.
In Related News "Raymond Group, which owns the KamaSutra brand of condoms, has criticised the ban and said that "not all condom advertising is indecent".
We follow the ASCI's code on advertising and subject ourselves too deep internal scrutiny," a company spokesperson was quoted as saying by the Economic Times.
"Indecent advertising whether from condom category or otherwise should be subjected to greater self-regulation," the Raymond spokesperson added.