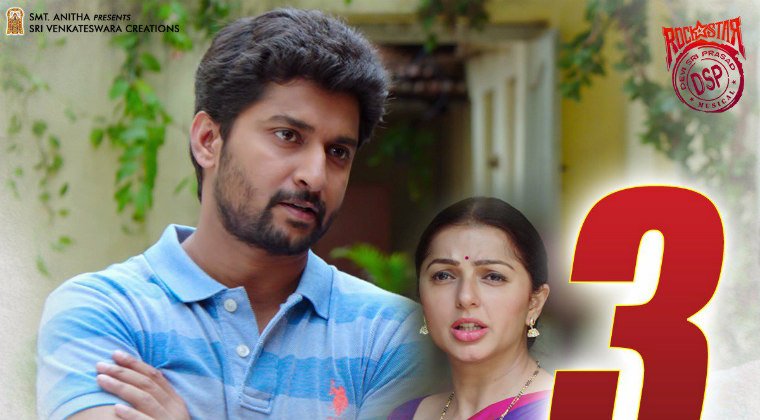 Natural star Nani's 'MCA Trailer' has crossed three million real-time views and is still trending on YouTube and social media. The MCA trailer has visuals that appeal to common man and the dialogues uttered by Nani worked well.
MCA (Middle Class Abbayi) TRAILER Shows Nani and Sai Pallavi-starrer MCA aka Middle Class Abhayi (man) is about a man, his brother, the brother's wife and the random girl who proposes to the man on the streets. Sounds abstract? Well, it all comes together funnily enough. Nani's character is called Nani and his brother sends him to Warangal to ensure his wife's (Bhumika Chawla) safety. Nani, on the other hand, doesn't want to go. He is so possessive about his brother that he is hesitant to refer to her as Vodhina (sister-in-law).
When he is frustrated of living with his sister-in-law and is just about ready to leave Warangal, he meets a girl (Sai Pallavi) at a bus stop, who professes her love for him out of the blue. Not just that, she even talks about getting married, which leaves him confused. So far, the trailer leaves you in splits. Then comes the conflict, and it looks like it has something to do with the sister-in-law. (MCA Audio Jukebox)
MCA (Middle Class Abbayi) TRAILER – Nani, Sai Pallavi 
The basic plot is unfolded in the trailer and the rest should be watched on the big screen. MCA (Middle Class Abbayi) is releasing on December 21st. The makers will host a pre-release event on December 16th in Warangal city.