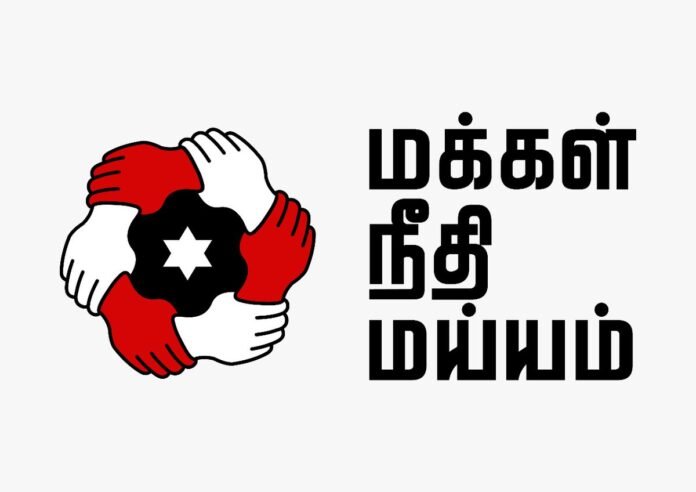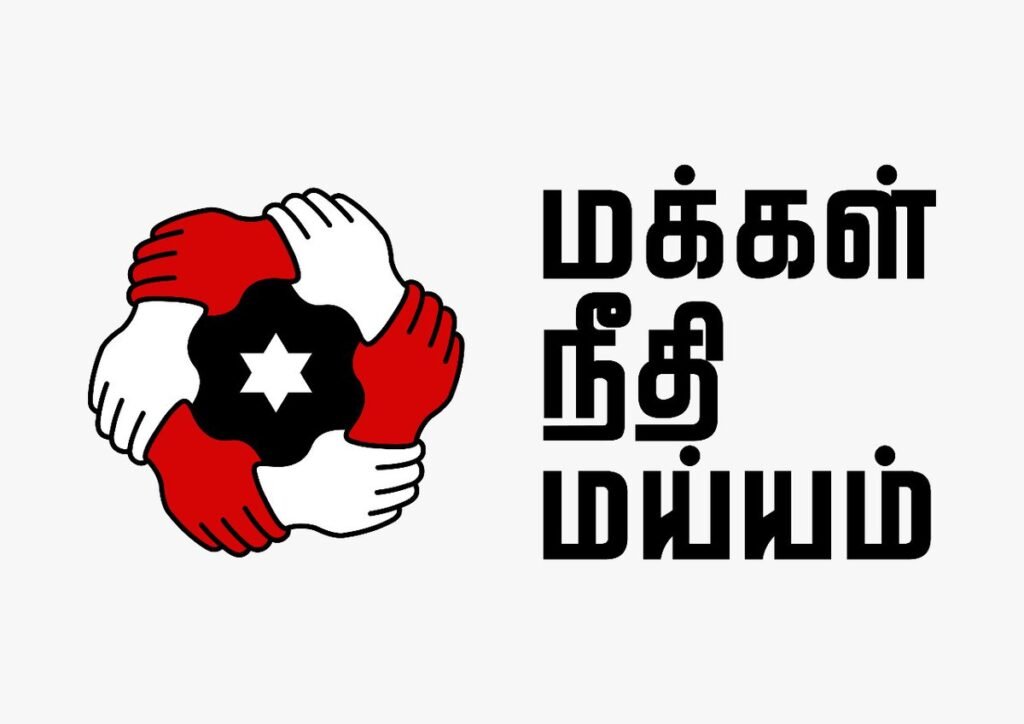 Actor Kamal Haasan has formally launched his political party in Madurai on Wednesday evening. The party will be called 'Makkal Needhi Maiam', which means 'People's Justice Centre'. Makkal Needhi Maiam, which roughly translates to People's Justice Forum, is the name of actor Kamal Haasan's new political party.
Kamal Haasan unveiled the name and symbol of his political outfit in front a huge crowd at Madurai's Ottakattai Grounds. "This is a party for you, for the people. I am your instrument, you are the leaders, this is a crowd full of leaders," Haasan said.
The party symbol, six arms interlinked around a star at the center, is in the colors of red, white and black. The party flag, which is primarily white, will carry the symbol along with the party name. Delhi Chief Minister Arvind Kejriwal and AAP leader Somnath Bharti were present on the stage with Kamal Haasan.
Kamal Haasan Political Party Name MAKKAL NEEDHI MAIAM
நாம் கனவு காண்கிறோம். ஒரு புதிய கட்சி, ஒரு புதிய பாதை, ஒரு புதிய கொள்கை. 'மக்கள் நீதி மய்யம்'
தமிழகம் விழித்தெழட்டும்.#மய்யம் #மக்கள்_நீதி_மய்யம்

official website: https://t.co/cql8kgqGkk
fb: https://t.co/2Gz1xRg5vf
twitter: https://t.co/J9ywXrunOb pic.twitter.com/pmq5wTGbwL

— Kamal Haasan (@ikamalhaasan) February 21, 2018
Earlier today, Kamal Haasan began his day-long yatra from former President late APJ Abdul Kalam's residence in Rameswaram. He met Kalam's elder brother and other family members. A planned visit to a government school in which Kalam had studied was cancelled after the district administration did not give permission.