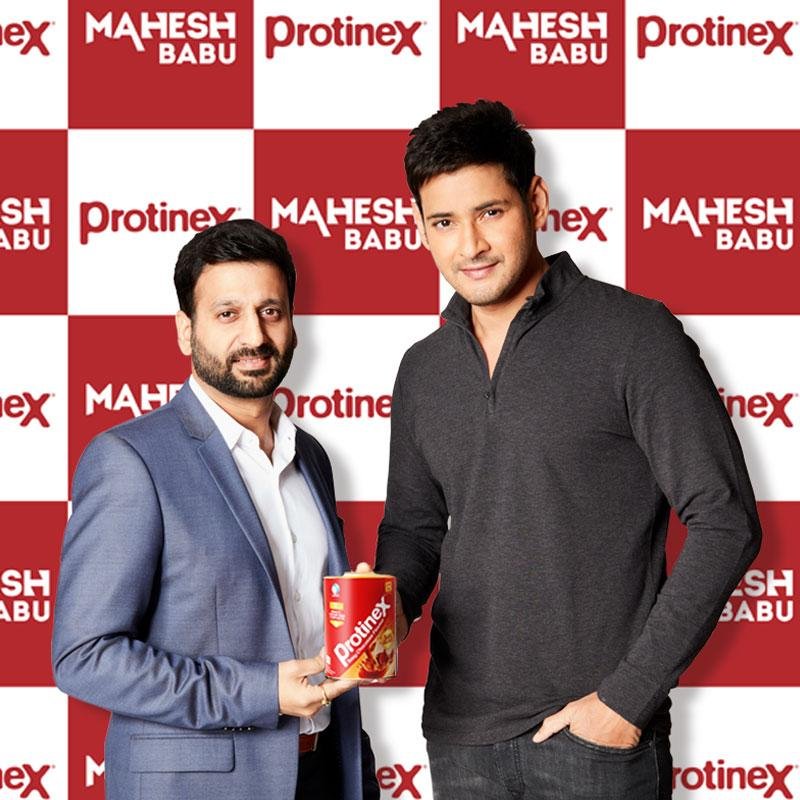 In line with its mission 'to educate Indians about the relevance of daily intake of protein', Protinex has roped in South India's superstar, Mahesh Babu as the brand ambassador. With its high-decibel, 360-campaign, Protinex has been on a journey to educate consumers about the relevance of protein in the daily diet. With this association, Protinex intends to amplify the protein message in its key markets of Andhra Pradesh and Karnataka with the influence of Mahesh Babu.
"South is a highly penetrated region for health food drinks category with multiple established brands. With the intent to reach as many people as possible, Telugu superstar Mahesh Babu was an obvious choice. Truly a Protinator. Mahesh Babu is widely admired by audience across age groups and resonates very well with brand's promise. We believe his association will support the brand drive the message of protein-rich diet for active lifestyle & good health. We are truly proud of this association."
On this occasion, Mahesh Babu said, "In today's busy lifestyle, protein is one of the very important nutrients for growth and maintaining an active lifestyle. In fact, I make sure that my daily diet has adequate protein and Protinex is a key enabler to achieve."
Commenting on this endorsement, Himanshu Bakshi, Director- Marketing, Danone India said: "More than 70 percent urban Indian diets are protein deficient, in fact, 93 percent of Indians are unaware of their ideal protein requirement and believe that they are getting enough protein in their diet.