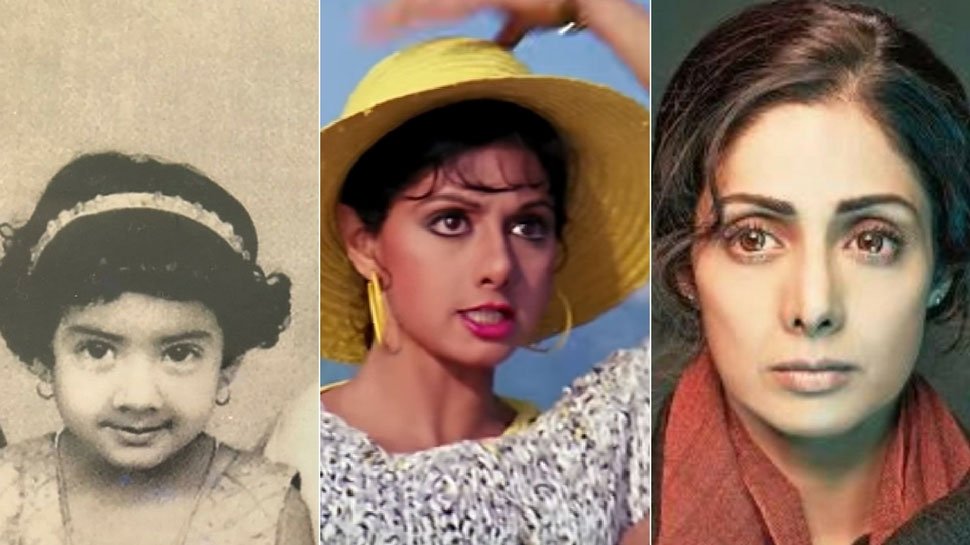 Bollywood actor Sridevi Death Due to Accidental Drowning, the Dubai-based Gulf News said today. The paper quoted the UAE government's forensic report on its official Twitter handle. The cause of death is listed as an accidental drowning in the report.A copy of the forensic report, attached with the post, has a stamp of the "Ministry of Health UAE" and the director of preventive medicine, Dubai, Dr. Sami Wadie.
The newspaper also said in a report that the actor was under the influence of alcohol. She fell into the bathtub and drowned, it added. Sridevi, 54, died on Saturday late night in a Dubai hotel. She had stayed back in Dubai after a family wedding. (PTI)
Gulf News said according to the report, the actor fell into the bathtub of her room at the Jumeirah Emirates Towers, lost consciousness and drowned. "There were traces of alcohol in her blood, that was also confirmed by investigators," Bobby Naqvi, National Editor of Gulf News, told NDTV. The police have referred the case to the public prosecutor's office for "regular legal procedures".
Sridevi Death Due to Accidental Drowning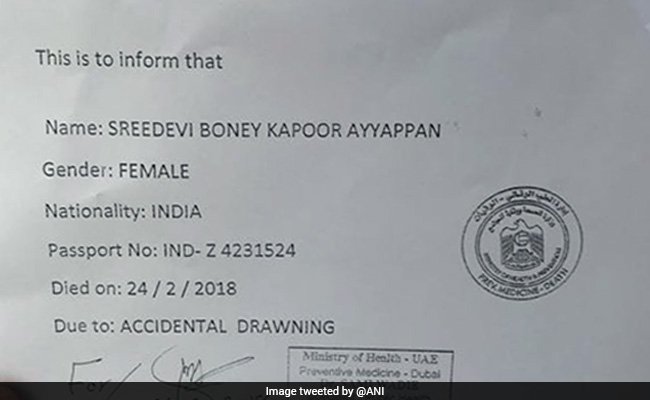 This morning, the Khaleej Times had quoted family sources to report that Boney Kapoor, waiting to take Sridevi out to dinner, found her motionless in the bathtub. Boney Kapoor, a filmmaker, had returned to Mumbai with their daughter but had flown back to Dubai reportedly to surprise his wife. Another account had said Sridevi was found unconscious in the washroom by the hotel staff. Sridevi's body will be brought back to Mumbai in a chartered jet but it is not clear when.