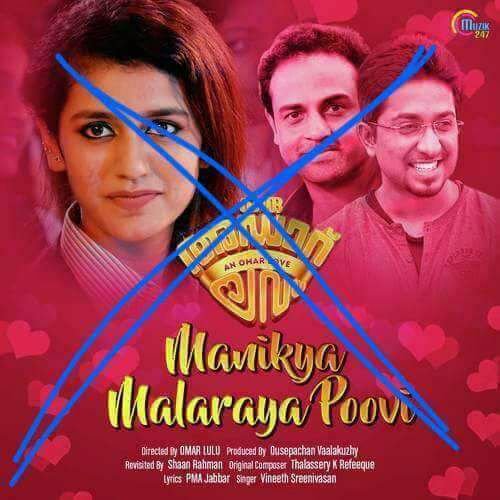 A group of Muslim youth has filed a complaint at Falaknuma Police Station in Hyderabad against internet's latest Internet sensation Priya Prakash Varrier Malayalam Actress and the makers of the song 'Manikya Malaraya Poovi' from 'Oru Adaar Love' for allegedly hurting sentiments of Muslims. The complaint says the song 'Manikya Malaraya Poovi', when translated into English, allegedly insults the Prophet.
The police are expected to register an FIR on Wednesday. Mohd Abdul said he really had no objection to Priya Prakash Varrier also acting in the movie. "We do not like the picturisation. That's it," he said. Mohd Abdul said he had also contacted the Kerala police taking the issue to their notice and they had advised him to lodge a complaint with the local police in Hyderabad if they had any objection to the song.
Manikya Malaraya Poovi Song from Oru Adaar Love is the recreation of a famous 'mappila paattu' (a Muslim folk song genre) that was composed by Thalassery K Refeeque, with lyrics by PMA Jabbar. The song revolves around 'Khadeeja Beevi', the first wife of the Prophet.The bone of contention is that a song with such religious overtones has been re-imagined as a song that conveys the budding romance between teenagers.