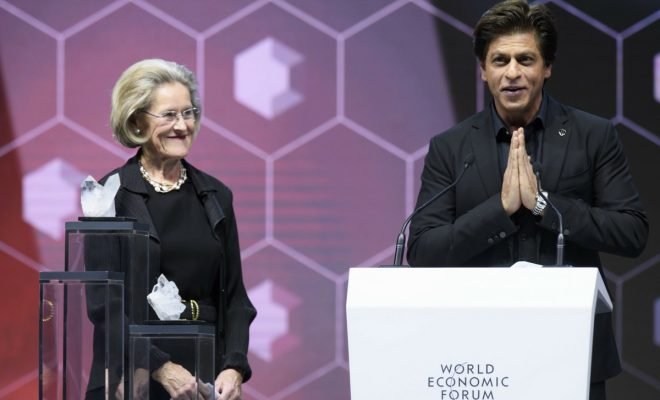 The Bollywood superstar Shah Rukh Khan (SRK) who is the biggest example of making it from rags to riches has always inspired every other being on this planet. Shah Rukh Khan who has been in the industry for more than 25 years now has done it all and now, it's the sweet reward time for the superstar as the star has been honoured at the 24th Annual Crystal Awards — as part of the World Economic Forum's 48th Annual Meeting here later this month — for his leadership in championing children's and women's rights in India.
"Extremely charged with the amazing opportunity I have had. This award is a recognition for the minuscule work that I did. I would like to do it with even more fervour. What is even more pleasant is that India is here in full power," King Khan told media after receiving the Award.
"I am grateful to these brave women and children (of his foundation) who I work with for all that they have done for me, to the World Economic Forum, and all of you present here today for recognising the heroism by conferring this award, and this reward upon me," he said while accepting the award. Congratulations to King Khan Shah Rukh Khan!