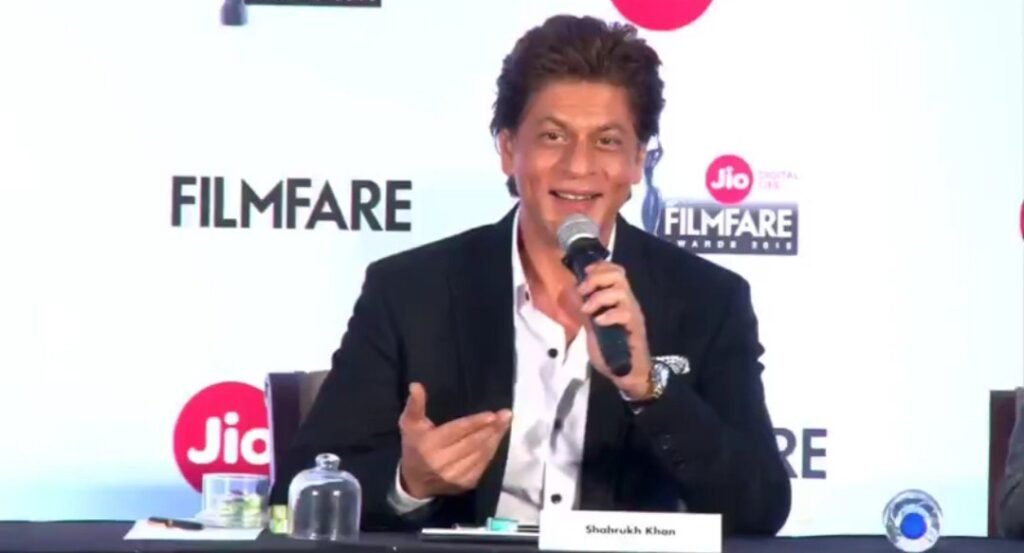 Jio Filmfare Awards 2018: The Jio Filmfare Awards is back and just like each year, this time again it will be the most memorable night of the year. The Bollywood Badshah Shah Rukh Khan has attended the 63rd Jio Filmfare Awards press conference along with editor Jitesh Pillai and Worldwide Media PVT Ltd CEO, Deepak Lamba. The conference was held to announce the date of the show, which is 20 January 2018.
This time, it will be the 63rd edition and it promises to be very memorable and entertainer. After all, superstar Shah Rukh Khan will be hosting it once again! Speaking of his memories of Filmfare, Shah Rukh Khan said that he remembers watching the award function in Delhi and it made him want to become someone who is loved by one and all. Being his witty best, he also said that he loves getting awards, as there is something about the trophies that excites him.
"The feeling of watching the stars receive the Black Lady was overwhelming and enticing. Since then I had this desire of being at a place where people shower me with love," said King Khan, who has now become synonymous with Filmfare not only as the holder of many of its trophies but also as its recurring host. "As the years have gone by, my desire has still remained the same," added the actor.