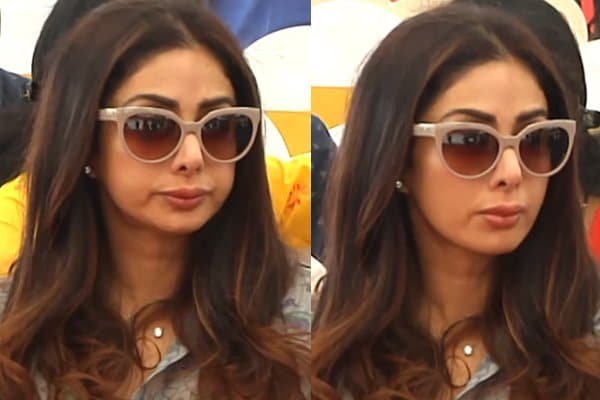 The Bollywood evergreen actress Sridevi was recently seen at director Anurag Basu's Saraswati Pooja. But this time Sridevi looked strikingly different because of her plumper lips. We wonder if she has undergone a surgery to look a certain way. At the age of 54, Sridevi Undergone lips Surgery and one look at her lips makes it clear that the lip job was a disaster. It spoiled the cuteness of the senior actress Sridevi who is worshipped for her beauty.
She may deny that she didn't go under the knife, but things are evident. While the video is clear and loud about declaring that the actress has gone under the knife, we would like to refrain from commenting. But the proof is here for all to see and most fans have deciphered it as a lip job. Check out the video, taken at Anurag Basu's recently held Saraswati Puja in Mumbai, and tell us what do you think?
Sridevi Undergone lips Surgery?
This isn't the first time Sridevi went under the knife. When she was a top heroine in South films, her nose used to be a bit fat. Later, when she started doing Bollywood films, suddenly, her nose became sharper and even the shape changed making it clear that she had undergone plastic surgery.