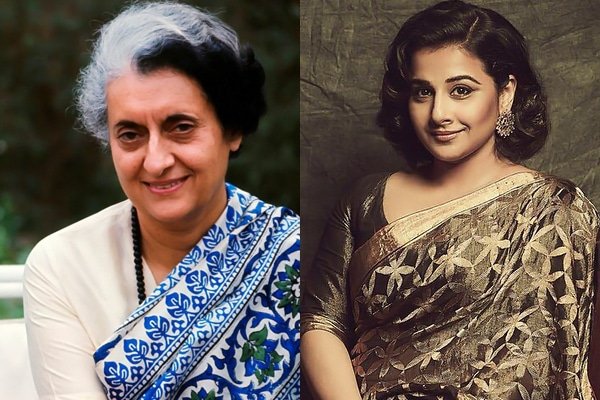 Acclaimed actress Vidya Balan will play former Prime Minister Indira Gandhi onscreen in a project based on journalist-author Sagarika Ghose book "Indira Gandhi: Indias Most Powerful Prime Minister". "I am happy to have acquired the rights to Sagarika Ghose's 'Indira…', because I have always wanted to play Indira Gandhi. I haven't decided yet whether it should be a film or a web series, but that will take a while anyway," Vidya Balan, a National Award winner, said in a statement on Tuesday.
Ghose, elated about signing the contract, wrote: "Most excited to see 'Indira Gandhi' on-screen!" She also called Vidya an "ace". The book, published by Juggernaut Books, is a no-holds-barred biographical portrait that looks for answers to lingering issues: from why Indira Gandhi revoked the Emergency to her son Sanjay's curious grip over her; and from her bad marriage and love affairs to her dangerous religious politics.
"Indira Gandhi: India's Most Powerful Prime Minister" was pitched by the publishers to the film and screen community at the Word to Screen Market 2017, organized by the Jio MAMI Mumbai Film Festival.