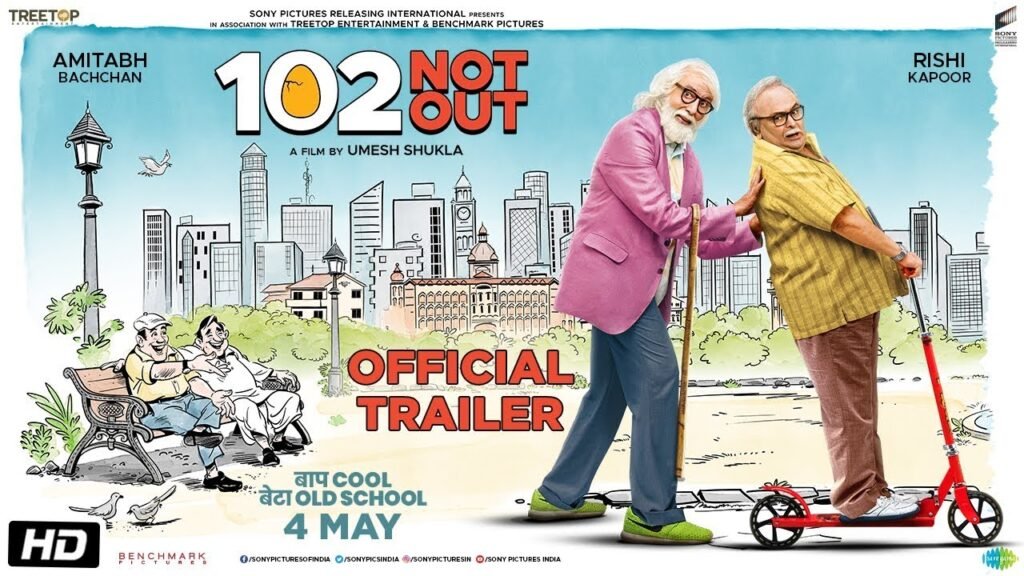 The Most Awaited Film of Bollywood Big B Amitabh Bachchan and Rishi Kapoor 102 Not Out Official Trailer Released Today by Filmmakers. Trailer Shows Amitabh Bachchan and Rishi Kapoor have played father-son duo in this film. Big B will be seen in the role of 102 years father and Rishi Kapoor will be seen as 75 years old son in it.
Big B a 102 years old father wants to break the record of the oldest person on the earth by living more 16 years. He always targets his son Rishi Kapoor for not being active. The 102 Not Out Movie trailer is filled with many light moments which will definitely cheer you up. The funny and witty banter between a father and a son is something which will connect with the audience, especially the older ones.
Amitabh Bachchan, as a 102-year-old father, owns his character and keeps you glued to your seats. Rishi Kapoor, on the other hand, is equally wonderful on the screen. Their brilliant performance once again reminds us of their capability of portraying a wide of range of characters. The best part of the 102 Not Out official trailer is that the two screen legends are not only informed but also in character.
102 Not Out Movie is directed by Umesh Shukla and adapted from a Gujarati play written by Saumya Joshi. The film is scheduled to release on 4 May. Fans are waiting to witness the unique chemistry of the father-son duo.