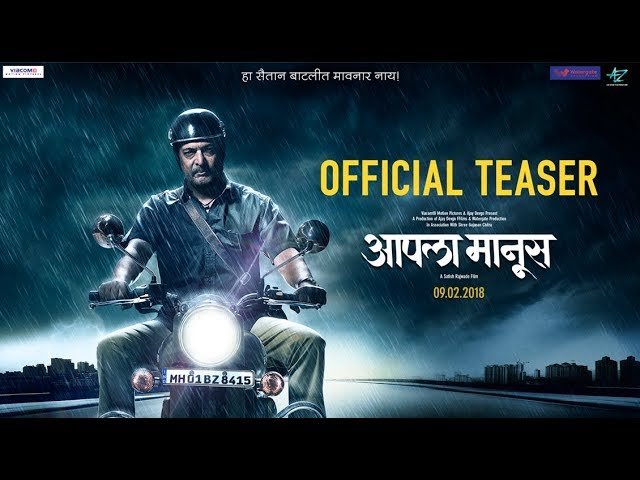 Aapla Manus Official Teaser: The Bollywood Actor Ajay Devgn with Viacom 18 has produced his first Marathi film by the name of 'Aapla Manus' with Nana Patekar in the lead role of Crime Branch officer. Aapla Manus Movie starring veteran actor Nana Patekar alongside Sumeet Raghavan and Irawati Harshe. The film, produced by Ajay Devgn Flims & Watergate Marathi Motion Pictures in association with Shree Gajanan Chitra, is directed by Satish Rajwade.
The Aapla Manus Teaser does not show much of the plot but has Nana giving flat out mass dialogues as if he is Rajinikanth except that he seems to be a character close to reality hence the dialoguebaazi every third second is not suiting him.
Visually this film will be one of the most non-compelling ones because it is shot like Indian soap operas with block close up shots and one kind of lighting for character and the background. Aapla Manus will release on 9 February.
Watch Aapla Manus Official Teaser