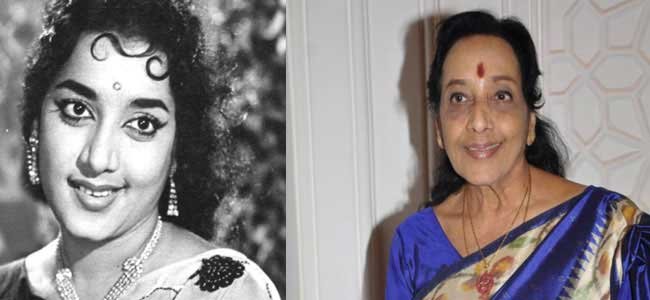 During the times of Actress Savitri, the only best competitor to that Mahanati is none other than Veteran Telugu Actress Jamuna. Born in Hampi, she was raised in Tenali and Duggirala and has grown up as a beautiful girl who got an advice from Savitri to become an actress.
In a Recent TV interview, 81-year-old Jamuna revealed some interesting details about her connect with Hyderabad. At the age of 16, she became heroine through "Puttillu" movie in 1952 and later acted in almost 200 films. Talking about Film Industry in Hyderabad, Jamuna stated that she's the First Heroine of this City. Wonder how?
"While many claims they brought Film Industry to Hyderabad, first it came through Sarathi Studios that was established here in 1959. Their first film to be shot here is 'Ma Inti Mahalakshmi' and I'm the heroine of it. Produced by Gangadhara Rao, I've acted in another two films Pellikani Pillalu and Jalsarayudu here. So I'm the first heroine to come here to Hyderabad though it was jungle here back then" said Jamuna.
Popular belief is that Telugu Film Industry moved to Hyderabad big time after Akkineni established Annapurna Studios in 1975 and later when the likes of Chiranjeevi moved to here in the late 80s. But it looks like Sarathi Studios (at Maitrivanam, Ammerpet) is here from a long time ago.