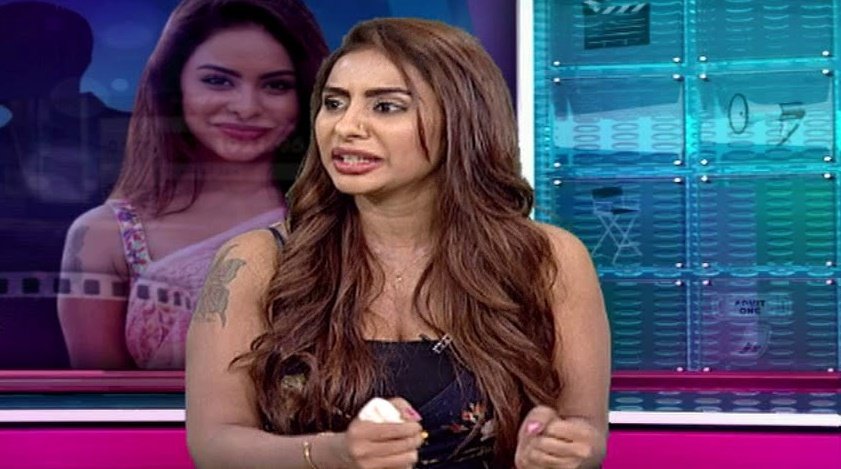 Actress Sri Reddy sensational comments on the Telugu Film Industry. Anchor Sri Reddy complained 'Tollywood Filmmakers make lame excuses for preferring North or other State Heroines. They say…Telugu Heroines don't expose, can't act and don't cooperate. Why so many Telugu Girl are appearing in Short Films if their claims are true?'.
Asked if maintaining physical relations is a must to get offers as the heroine, The Budding Actress explained: 'Actresses like Sai Pallavi needn't have to do so as she is already a hit. Even Tamanna don't have such a necessity. Why would everyone run after these busy Actresses? Anyhow Heroines get to do only four scenes. At least, They should offer a chance to the struggling Telugu Heroines'.
On the version that Filmmaker prefers Actresses based on whom business happens, Sri Reddy said: 'Business is happening only because of the Heroes. How does a Heroine contribute to the business? Which Telugu Heroine gets the chance to play the lead in women-centric films?
We will be sidelined if we speak Telugu and I faced a lot of insults. They say, That Heroine has come…get up from your seat. When we go for auditions, There willn't be either chair to sit or water to drink. They don't even pay cab fare. We will call back if you are selected… that's what they say in the end'.
Actress Sri Reddy Sensational Comments on Telugu Film Industry
Sri Reddy told she has come to the decision that shifting base to Mumbai where she could earn Rs 2,000 per day is the best decision rather than aspiring to bag offers in Telugu Films. She questions, 'Which Telugu Actress got decent offers after Laya? Even Colors Swathi had to go in search of offers in other languages'.