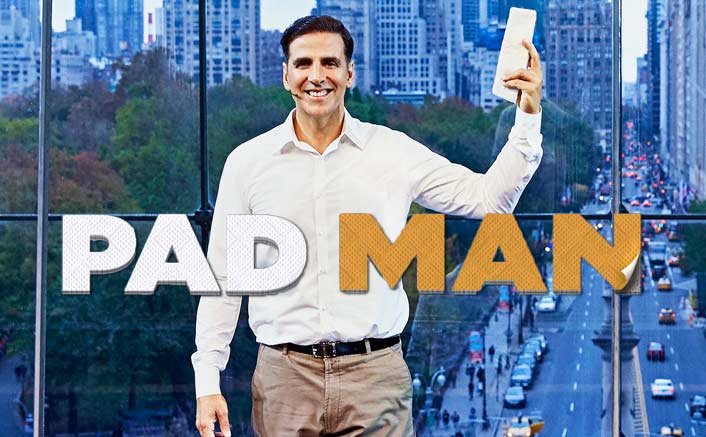 FIR Filed on Akshay Kumar: Akshay Kumar's 'PadMan' starring Sonam Kapoor and Radhika Apte in lead roles has taken to screens today. The PADMAN film produced by Twinkle Khanna is a film based on the life of Arunachalam Muruganantham, the inventor of low-cost sanitary napkins And however unique the concept and the fact that the film has a strong social message, looks like the film is facing trouble now. Here's why…
A young writer, Ripu Daman Jaiswal has accused the makers of taking scenes in the film from a script that he had written. He even took to Facebook to post the issue. Here's what he wrote, "One and a half years ago, I had written and registered a film based on the works of Arunachalam Muruganantham and Saati biodegradable sanitary pads. Have you heard about them? Yup, Arunachalam Muruganantham is the guy who had made low-cost sanitary pads for rural women.
I had registered the film on 5th of December 2016 from SCREENWRITER ASSOCIATION and sent to Ryan Stephan (Karan Johar's production team creative head) and personally to Vikram Aditya Motwane. And you know what happened? After ten days on 16th of December 2016, I heard the news that Mrs. Twinkle Khanna revealed that her production is making a film based on his life, starring AKSHAY KUMAR."
He further wrote, "Recently, the PADMAN trailer released, and most of the scenes have been taken from the summary I had sent to MR. Ryan Stephan. Yes, they even copied my fictional scenes (Check out the Rakshabandan scenes. In real life, Arunachalam Muruganantham has no sister.)
I have decided to take this matter to court and fight a battle against the producers of the film." For proof, he even attached the screenshot of the summary that he sent to Ryan Stephan of Johar's production house.
Here's what he further said in his posts on Twitter:
Ripu Daman Jaiswal@Shivashorcrux
Intermission of PadMan. 11 scenes have been copied from my script until now and even one of the character. That's it. I am definitely going to court.
Ripu Daman Jaiswal@Shivashorcrux
I can't tell you how hard it is to see the film I have written with so much passion & integrity going away from me. Every day, every moment I feel cheated with faith. I just hope that the cosmos give me enough strength to survive this hard times. I am trying really hard to survive. Well, we'll just have to wait and watch to see what happens next. Stay tuned for any updates on the same.