One such woman is blogger Grace Victory decided to tackle the stigma by posting a photo of her period blood on Instagram. But it comes as no surprise, that she got way more of negative response and lost hundreds of followers. Grace Victory Shared Period Blood Stain Picture on Instagram and captioned it with a poem. Her aim was to normalise bleeding and wanted to understand her follower's point of view. But rather than appreciation she lost 150 followers.
Uploading a picture of Grace Victory bedsheets stained with period blood, Grace Victory wrote: "for the redness turns to shame and the inner peace to hate and the sweetness of chocolate to cure the pain does nothing – Grace Victory….Let's normalise bleeding. How does this image make you feel?" Evidently, the picture made some people eek because Grace later reported on Instagram stories that she had lost 150 followers because of her honest upload.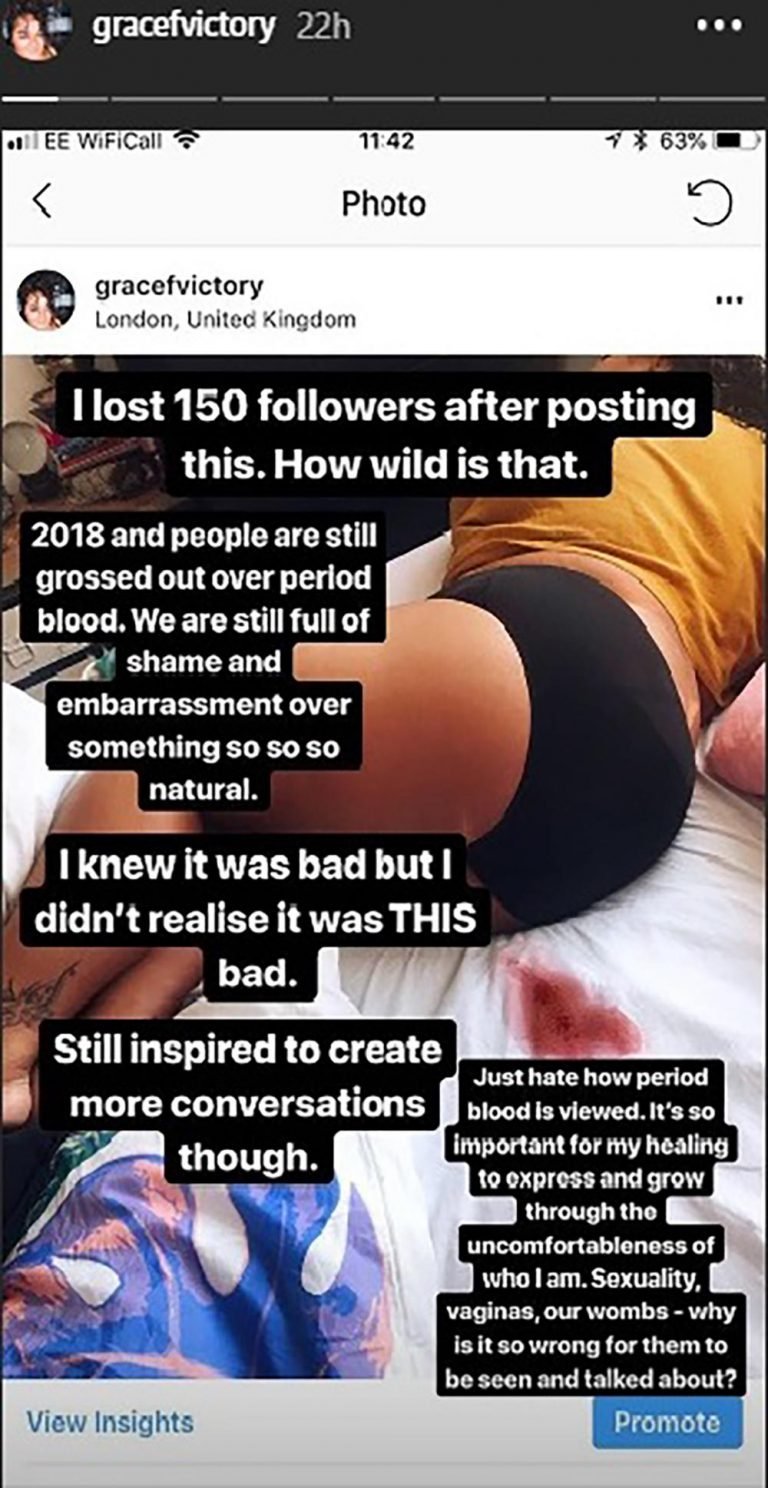 Grace Victory wrote: "I lost 150 followers after posting this. How wild is that." She further wrote that she knew it was bad but is still inspired to create more conversations. "Just hate how period blood is viewed. It's so important for my healing to express and grow through the uncomfortableness of who I am. $exuality, vaginas, our wombs – why is it so wrong for them to be seen and talked about?" she concluded.
Grace Victory Shared Period Blood Stain Picture on Instagram
Unfortunately, the stigma associated with periods will last as long as people don't openly talk about it. It is a pity that women, especially in a country like India, are ashamed to talk about periods. Girls are taught since childhood that you need to be hush hush when you have chums. We need more women like Grace Victory who will talk about the subject openly and encourage others to step out of their comfort zone.