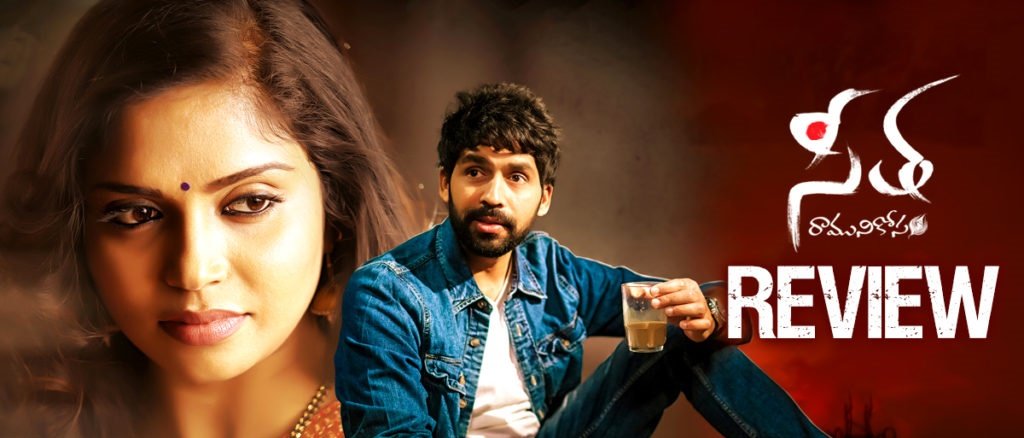 Seetha Ramuni Kosam Telugu Movie is an emotional family thriller written, music and directed by Anil Gopireddy and jointly produced by Shilpa Sreerangam, Dan Nandan & Sarita Gopireddy under Thasmay Chinmayaa Productions and Roll Camera Action banner. Sharath, Karunya Chowdary are playing the main lead roles along with Thagubothu Ramesh, Bala and many others are seen in supporting roles in this movie.Seetha Ramuni Kosam Movie Review Below:
Seetha Ramuni Kosam Movie Story:
Seetha(Karunya Chowdary) and her daughter's spirits haunt a house belonging to a parapsychologist Vikrant (Sarath). The ghosts actually seek his help. Vikranth has to find out their past, solve their problems in the material world and help them liberate from here.
Seetha Ramuni Kosam Movie Review:
Seetaramuni Kosam is a paranormal thriller. The concept has got some novelty in it but the narration is very routine. The film takes convenient time to get into the actual story testing the patience. The first half has many lags and is predictable. The film picks pace from pre-climax and ends on an impressive note. Emotional flashback episode is appealing. However, it is hard to sit through all the regular and not so exciting proceedings.
Performances: Sarath delivers a decent performance as a parapsychologist. Karunya Chowdary reflects the melancholy in the miserable role, she's the right choice. Tagubothu Ramesh's comedy appears forcibly inserted and doesn't tickle a bit.
Technically: Lethargic narration and direction killed the exciting point in the storyline. It ends up another routine thriller. DOP Jaipal Reddy needs a special mention for his creative cinematography. Background score and couple of songs are also impressive.
Final Verdict: Seetha Ramuni Kosam Movie a perfect blend of sentiment, drama, horror. The film has a good message as well. Go for it. Watch it with families.