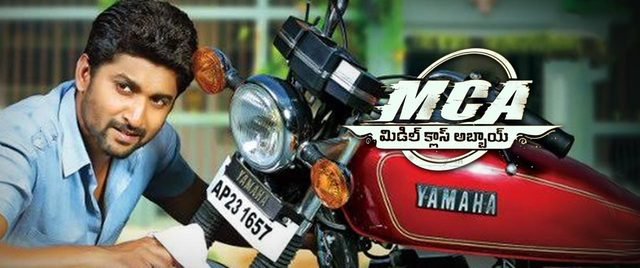 MCA Movie Tickets: Natural Star Nani and super Natural performer Sai Pallavi's family drama MCA-Middle Class Abbayi is all set for overseas release with Premiere shows on 12/20, Wed starting @ 2: 30 pm local timings in the USA. Content already received in the USA and all the hard drives were shipped to local theaters in the USA. Online Tickets booking already opened in some locations and rest of the locations will be opened by today Monday, Dec 18th.
fandang.com is offering buy 3 tickets and pay only for 2 tickets deal. It means you buy 2 tickets and get the 3rd ticket for Free. This is offer is valid only if you buy online tickets in advance at www.fandango.com and participating Fandango ticketing locations. You can buy tickets for all AMC, Regal, Cinemark, Marcus, New Vision, showcase and other independent locations offering tickets online with www.fandago.com.
Here are simple steps to get MCA free ticket:
1.Go to www.fandango.com
2. Select your theater buy giving zip code and select MCA show time.
3. Select minimum 3 tickets and use Promo code option after giving email.
4. Use Promo code option and use code "MASTERPASS" and click apply.
5. You will see the discount in billing for 1 ticket and pay only for 2 tickets.
All Middle Class Abbay Movie Premiere shows with affordable Middle Class American's rates and on top use this promo option. Also, you can use Movie Pass and buy tickets in advance at the theater for Free. No need to wait till the release day! Watch MCA Movie with the entire family and enjoy this Holiday season!
Note: This offer is subject to availability and first buy the first basis. The distributor is not responsible for any changes in terms and conditions.The press note issued by BlueSky Cinemas, Inc.