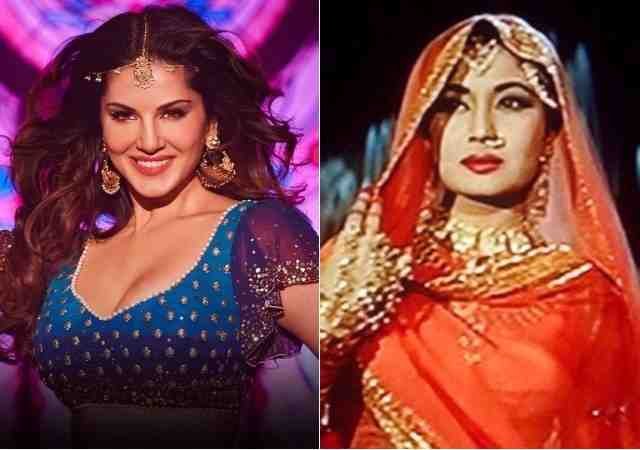 Sunny Leone to Play Meena Kumari in Biopic: The Bollywood Hot Actress Sunny Leone has emerged as the frontrunner to play legendary actor Meena Kumari in a biopic, after Vidya Balan turned down the role, according to a report by Bombay Times. The report quotes director Karan Razdan as saying that while Sunny is an unexpected choice to play the screen icon, she expressed the most enthusiasm to jump on board the project.
"I think the only one, who is courageous enough and said to me, 'When can we start this film?', has been Sunny Leone. I have narrated it to Madhuri and Vidya but it didn't work out for one reason or the other. Sunny Leone came along, she said she had heard about this film and wanted me to narrate it. I met her at her house, had a long narration. I don't know… She is not the ideal choice, I would say. But she was the most enthusiastic about doing the role. I guess, she also saw this as her big chance." said Razdan.
Karan Razdan said, "I narrated her something but at the moment she is wanting to do something that's non-serious. She has had too much of serious stuff. We spoke at length. Maybe tomorrow, I may have that kind of script for her. But at the moment, I wanted her to play the role of an actress of the 1960s. The film dealt with alcoholism and tragedy." When Karan Razdan said that "she is not the ideal choice," he is hundred percent correct and knowing Sunny Leone's acting chops, the film will be an interesting to watch.
Meena Kumari was known as the Tragedy Queen of Bollywood and starred in several cult films such as Sahib Bibi Aur Ghulam, Pakeezah, Mere Apne, Aarti, Baiju Bawra, Parineeta and Dil Apna Aur Preet Parai. She died at the age of 38 after battling alcoholism and a deteriorating health.