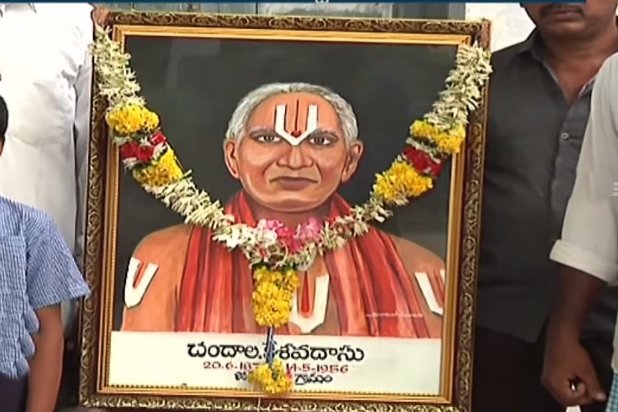 Chandala Kesavadasu: The Telangana government is going to organize the World Telugu Conference grandly. After discussing KCR programs the event is being organized. KCR demanded the officials to make the event memorable for everyone. The celebrations are going to get started from today onwards. The event will be a tribute to so many poets who contributed their works to the Telugu language.
The government is also planning to celebrate the birth anniversary of great poet Chandala Keshavadasu in this event. Keshavadasu wrote the songs for Bhaktha Prahlada movie. He even wrote some poems just for the film. This 1932 released movie became a blockbuster at that time. The songs of the movie are still popular among the Telugu audience.
He hails from Jakkepalli village from Kusumanchu Mandal, Khammam district, Telangana state. His first Telugu song was "Thanaya Ithulan Thagadura Paluka.." which earned him so many rewards. So, the Telugu people are now going to remember the works of Keshavadasu in the World Telugu Conference once again.
Later on, this iconic lyricist Chandala Kesavadasu penned several hit songs for many Telugu hit classic films such as Srikrishna Thulabharam, Kanakathara, Radhakrishna, Sati Sakkubai, Lanka Dahanam and Seetarama Kalyanam etc. The curtain-raiser song 'Parabrahma Paramesa' which is used before the commencement of a Telugu play was also penned by Kesavadasu. The legendary poet breathed his last on May 14, 1956, in Bhadrachalam.