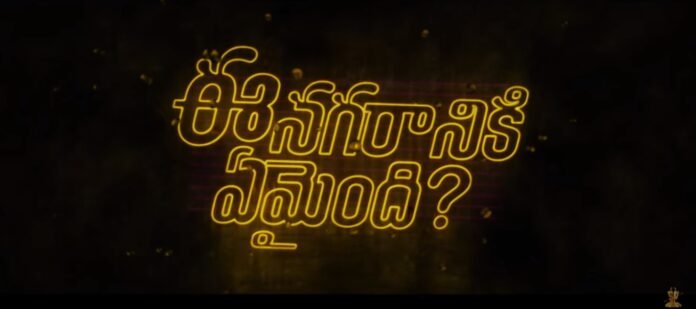 Director Tharun Bhascker Dhaassyam's Ee Nagaraniki Emaindi Full Movie has allegedly been leaked on torrent sites and the ENE full movie download is likely to take a toll on its collection at the box office. Some miscreants allegedly record the Ee Nagaraniki Emaindi Full Movie during its screening in a cinema hall and released the complete film on the internet for free download. The torrent website run by miscreants is offering six different versions of the flick weighing from 2.3 GB to 200 MB for download.
The makers of Ee Nagaraniki Emaindi have taken all precautionary measures to curb its piracy. They have also requested the filmgoers to report its piracy links to them and also watch it only in cinema halls. They tried their best in taking down its pirated copy, but a couple of websites still managed to retain it.
Ee Nagaraniki Emaindi is a buddy comedy movie and Tharun Bhascker has received a lot of applause for exploring this rare genre in the Telugu film industry. Despite getting a positive talk from everyone, the movie has failed to make the good collection at the worldwide box office. Trade experts are now busy finding out the reason for its average business.
The release in a limited number of screens is said to be one of the biggest reasons for poor collection of Ee Nagaraniki Emaindi. This aspect may also force filmgoers to resort to downloading its pirated copy. It is likely to affect the collection of the Ee Nagaraniki Emaindi movie at the box office and incur losses to some of its distributors.