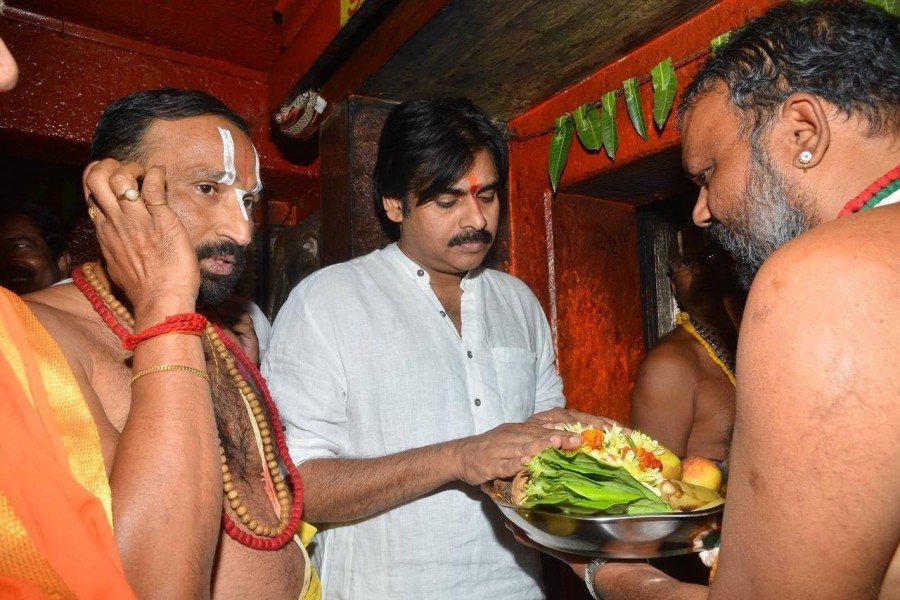 Jana Sena Party Chief Power Star Pawan Kalyan started his political tour from Kondagattu Anjaneya Swamy Temple. Pavan Kalyan strongly believes that it was due to the blessing of Kondagutta Hanuman Swamy only he escaped death while campaigning for Praja Rajyam Party during 2009. He believes that he escaped death due to the blessing of Kondagattu Anjaneya Swamy. 
In Token of respect and the strong belief in god miracles, Pawan Kalyan donated Rs 11 Lakhs to Kondagattu Anjaneya Swamy temple authorities for the development of the religious place. Earlier, the actor left Hyderabad after his Anna Lezhneva performed some religious rituals. The motorcade of 50 vehicles reached Kondagattu in the afternoon.
Before the start of 'Praja yatra', Pawan Kalyan formally launched social media handle of Veera Mahila, the women's wing of the party. He said it would focus on women security and empowerment. As part of the second day in the political yatra, Pawan Kalyan interacted with Jana Sainiks at Shubham gardens in Karimnagar.