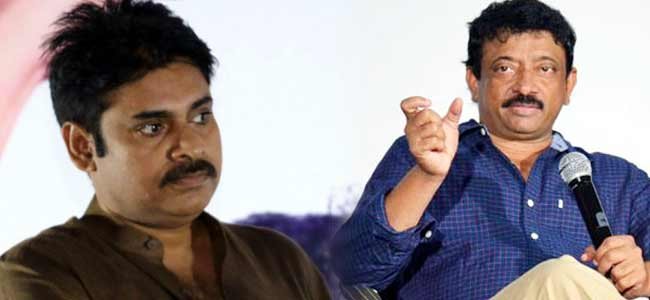 The Controversial Director Ram Gopal Varma had made few comments on Pawan Kalyan about his political aspirations and his approach towards politics, for which he faced some grunt from the fans of the actor. And now, Ram Gopal Varma is back again speaking about Pawan Kalyan but this time he has words of praise for the Power Star. It seems RGV changed his stand and started singing praises of the Jana Sena chief.
RGV said that he is quite impressed with the way Pawan Kalyan has been going about his business in politics.
"Just saw the latest speech of Pawan Kalyan..extremley thrilled to observe his tremendous insights into various issues.He has an incisive clarity on both past and future and showed an extraordinary honesty in clearing the air about multiple rumours surrounding him. Him not shying away to hide his thoughts and feelings with regard to anyone by directly taking names stands as an ultimate testimony to his mountainous integrity.
More than anything else personally speaking for myself when he said that he thinks before talking, it is a lesson I learned from him because I have a stupid habit of being impulsive to talk and tweet without thinking and I want to thank Pawan Kalyan for this insight. All in all, I think Pawan Kalyan will be only one of a kind gigantic LEADER," RGV said.